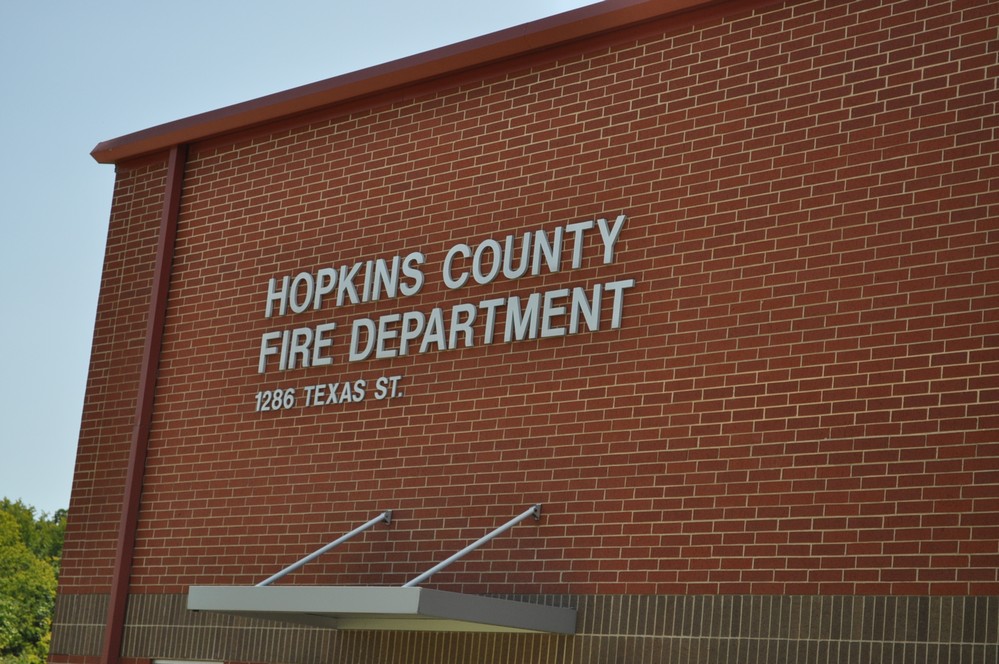 Hopkins County Fire Department anticipates adding three additional full-time firefighters to their roster on April 1, thanks to a SAFER Grant.
Officials were recently notified the county has been selected to receive a Staffing for Adequate Fire and Emergnecy Response Grant, which will help fund the cost of adding three additional firefighter to the roster. Currently, the department's shift includes two full-time firefighters daily, and one part-time firefighter for a 12-hour shift on week days. This would allow them to hire three more firefighters. One would be assigned to each of the three on-duty shifts, for a total of three full-time firefighters on-duty, according to County Judge Robert Newsom.
"Having three full-time seven days a week is the goal," Newsom said.
The grant is for multiple years. It will pay 75 percent of the expense of the three firefighters' salaries and benefits the first two years and 35 percent the third year, and the county would be responsible for full salaries and benefits starting in the fourth year and continuing.
It would start in 180 days. HCFD Chief Andy Endsley and Auditor Shannah Aulsbrook are working together to ensure everything is in place for firefighters to begin their assignments starting April 1.
"We are excited about it. i think this is going to be a good thing for the county," Newsom said. "Three new firefighters is a big step for us."
Newsom said once the application process is open, individuals who are certified firefighters by April 1 may apply, including any firefighters who are currently or will be working on a part-time basis for HCFD.
Newsom also reported that county officials have continued to work on contracts for the county's volunteer fire departments. He said the contracts include "a few minor changes" as well as a raise of about "10 percent for each department. In other words, the county expects to contribute 10 percent more to the VFDs "to better help them serve the county." He anticipates presenting the updated contracts to the VFD chiefs at an upcoming meeting.