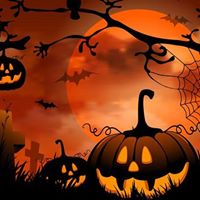 If you are looking for some safe and fun activities for your children during Halloween, here's a few of the local events planned. And if your church or organization has an event planned, email [email protected] to have it posted here.
Wednesday October 30 at Hope Family Fellowship at 434 Jefferson Street. There will be inflatables, candy and hot dogs from 6pm til 7:30pm.
Thursday October 31 a Trunk or Treat at Grace Family Church, 1901 Loop 301 East in Sulphur Springs, from 6:30 pm – 8:30pm. Candy, hot dogs, fun
Thursday October 31, a Community-Wide Trunk or Treat at North Hopkins School, with stew, hot dogs, candy and fun activities
Thursday October 31 Morning Chapel Youth Ministry Alternative Night Trunk or Treat at church, 208 Fuller Street, 5:30 pm til 8:30 pm. Pastor H.B. Nash invites everyone for Stew, Nachos, Hot Dogs, Chili Dogs and Chili, All-you-can-eat for $5 person. Also Fred Dial Homemade Hamburgers $5 each
Thursday October 31 Treat Street at Central Baptist Church Family Life Center, 840 Connally Street, from 6-8pm. All ages invited for candy, bouncehouses, games and activities. Enter on League Street parking lot.
Our Savior Lutheran Church will host a Trunk or Treat on Celebration Plaza starting at 5:30 pm on Celebration Plaza downtown on Halloween night.
Thursday October 31 at Sulphur Springs Senior Citizens Center at 12 noon, activities, snacks and fellowship for Senior Citizens.