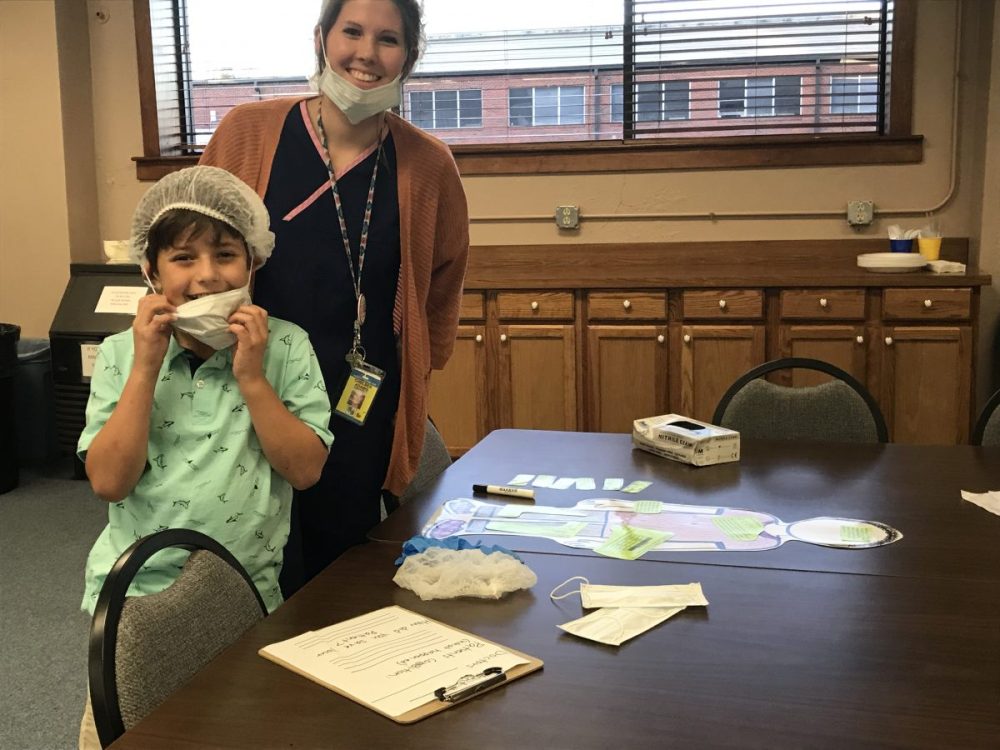 If it looks like students are playing a lot more in class, they are, but they're having fun learning too.
Bowie Primary teachers this year were encouraged to "transform" their classrooms to enrich students' understanding of math and reading lessons.
Bowie staff were inspired by "Kids Deserve It" author Todd Nesloney's presentation at SSISD's summer learning conference. Nesloney follows the premise that "when you create imaginative and engaging lessons grounded in the learning standards, kids are more apt to behave well so they don't miss out."
"We decided to take on room transformation to provide engaging lessons that make students want to be in the class and at school, because when you create an active, engaging lesson, grounded in the learning standards, kids are more apt to behave well so they don't miss out. We've seen an increase in our behavior and participation whenever they're fully involved within the lessons," said Bowie Primary Principal Amanda Fenton.
Teachers are encouraged to be creative and imaginative in their ideas, coming up with various ways to offer more engaging lessons. They are encouraged to use props, backdrops, sound effects and hands-on games and activities to "transform" their classrooms to enhance the content for the day.
A few Bowie teachers and students demonstrated during the Sulphur Springs Independent School District's school board meeting Monday evening a few of the room transformations they've enjoyed this year.
"We brought our third grade reading team and our third grade math team because they have really taken this and ran with it in both subject areas. We brought activities that they have done," said Fenton.
Instead of Starbucks, Bowie students can visit StarBooks Cafe" to "read a lotte" books. They go to are encouraged to select a book while sipping "coffee" (chocolate milk), writing down on bookmarks what they would like to read and doing book studies, Fenton noted.
Another "transformation" included a "Re-Tell Gating Party" during football season with a foam prop on a table resembling a football field, and prompts to asked reading questions. Colored papers with characters, plot and other parts of a story become the parts that when combined make a sandwich.
For one transformation, students suited up in hats and face mask. Like a doctor checking the general health of patients, the students (doctors) checked the patients' conditions, noting what happened and what was done to "save" the patient.
For glow math or reading, the overhead lights are turned off and a black light is turned on, with everything written on cards in highlighter so that they glow under black light. For math, students match a sentence to the correct sum. When the the student or student group matches are correct they get to stand at a line and shoot ping pong ball into brightly colored cups.
While third graders were the students selected to demonstrate "room transformations," all grade levels at the school have experienced them, according to Fenton.
For instance, kindergarten classes when learning the word "go" incorporated a racing theme, using flags and other items to illustrate the lesson, the principal noted.
First graders, for example, used a mystery and investigative type theme when learning various math concepts.
"It's really taken off in the various grade levels. It's just what the teachers can be imaginative with and how they transform their rooms to fully get the biggest engagement out of their students," said Fenton.