Paula Altenbaumer grew up near the Pine Forest community and went to school at the old Pickton School, located in southeastern Hopkins County. Paula and other alumni of the Pickton School plan a School Reunion on Saturday October 19, 2019 starting at 10 am inside the Pickton Community Center. A covered dish or pot luck lunch is to be spread at 12 noon. There will be plenty of time to renew friendships, and all former students and school personnel are invited.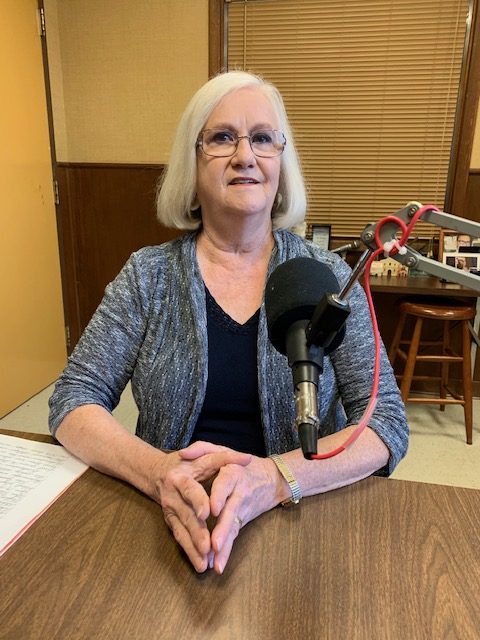 Paula attended first through eighth grades at the Pickton School. During her early years, the school held all the students, grades 1-12. In 1965, Paul began school at Como-Pickton High School as a freshman, because consolidation of the two high schools had been decided during the summer of 1965 before the opening day of school. The lower grades remained at the Pickton School until 1974 when the school finally closed down. So, Paula graduated from Como-Pickton High School in 1969, and also will share with the Pickton Class of 1969 when it is honored at the Reunion. Many will be honored similarly who started out as Pickton Hornets and later became Como-Pickton Eagles during their High School years. Additionally, the Reunion will honor members of the classes of 1949 and 1959.
Paula especially remembers teacher Pauline Haydon who put in more than 30 years at the school, and her husband Mr. Haydon who was a bus driver. Sharing of memories of the old school days will be a highlight of the Reunion. Realizing that there are many others like herself who have not forgotten their original school, classmates and teachers, Paula hopes they will come and enjoy the Reunion and find out ways in which they might lend support to the preservation of it's memories. All that remains on the school grounds is the cafetorium which now serves as the Pickton Community Center. Originally, the Pickton School had no cafeteria and students brought their lunches from home. The original school was built as a WPA project years prior to the cafetorium,, and is no longer standing on the site.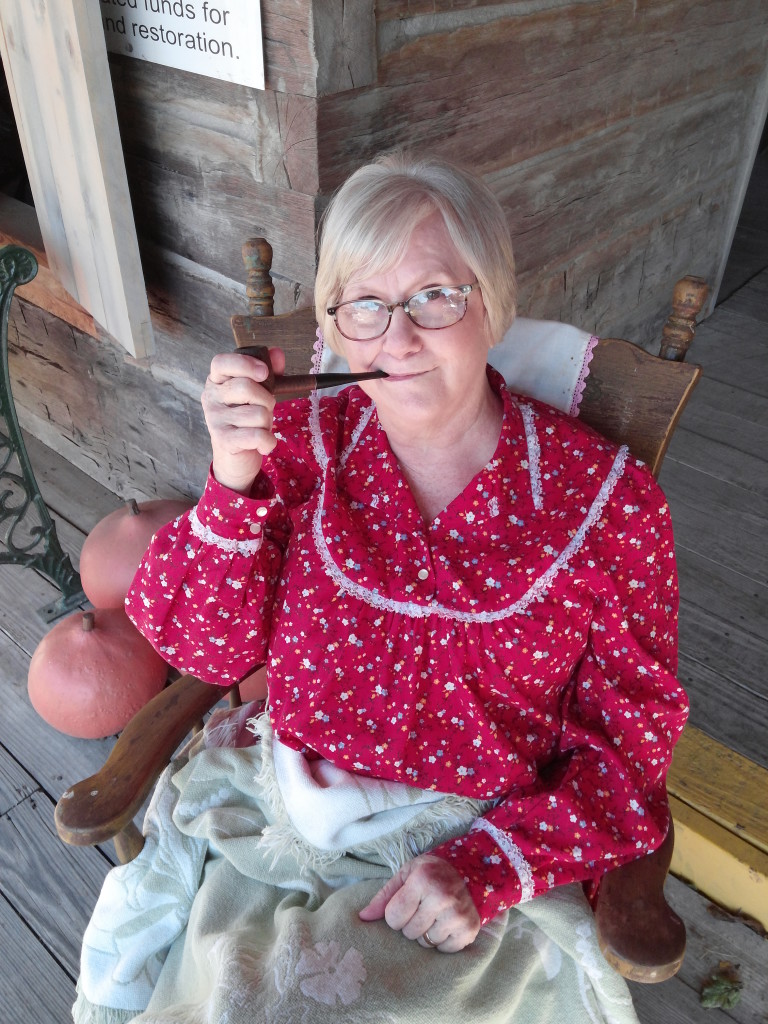 One of Paula's hobbies is portraying colorful Hopkins County women of history. She sends out a special invitation to anyone who enjoys local history and tradition for the Indian Summer Day in Heritage Park this Saturday October 5, 2019. Maintained by the Hopkins County Historical Society, Heritage Park and Museum will welcome visitors from 8 am til 2 pm. They can tour the many restored buildings, see demonstrations of primitive skills like Dutch Oven cooking and blacksmithing, and take part in interesting activities for children and all ages. A plate of Dutch-Oven lunch will be $5, serving as a fundraiser for the Park. Banjo music will be supplied by Bob Haydon, and dulcimer music will also be going on through the day. Displays will include quilts, leather goods, Indian artifacts and a train depot.  Look for Paula dressed as one of Hopkins County's pioneer women! Cost to enter Heritage Park and Museum at 468 Jackson Street during Indian Summer Day is only $3, with children under age 6 free. If you share an interest in history or primitive skills and traditions, contact Hopkins County Historical Society President Rick Wilson at 903-335-2752.