North Hopkins Alumni Homecoming 2019
The annual North Hopkins Alumni Homecoming was held on Saturday, October 12, 2019. There were thirty-nine attendees for the event. Dr. Darin Jolly, North Hopkins ISD Superintendent, led a tour of the campuses. A video presentation, created by Amie Davidson and her technology students, was played in honor of the Classes of 1969, 1979, and 1989 for their 50-, 40-, and 30-year reunion, while the guests enjoyed a meal catered by BirthWright BBQ. Following the meal Amie Davidson presided over the meeting and program.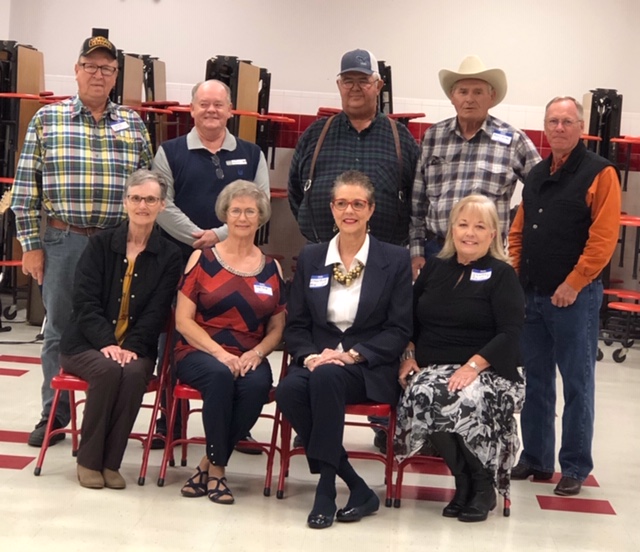 The group approved the slate of officer nominees for the 2020 Homecoming, which are Amie Vaughn Davidson, President; Kelli Boles, Vice President; Sherry Smiddy, Secretary; and Kathy Glosup, Treasurer. The Class of 1969 was well represented with Charlie and Deborah Ferrell, Kathy Brandenburgh Glosup, Dewey Haney, Evelyn
Arnold Horne, Tommy Long, J.W. Murray, Sherry Smiddy, and Archie Tucker attending. They each shared a little about themselves and other former students were recognized. No one attended from the Classes of 1979 and 1989, but Shirley Evans and Joyce Goldsmith were there from the Class of 1959, celebrating their 60-year reunion. The "Monday Night Jam" band provided musical entertainment for the evening and several door prizes were awarded. The next homecoming will be on Saturday, October 10, 2020.