Miller Grove and Saltillo continue their excellence in cross country and both qualified for the State Meet at the Region III, Class 1A Meet Monday (October 28) at the Jesse Owens Sports Complex in Dallas. The Miller Grove Hornets and Lady Hornets both won the regional competition. For the Hornets, sophomore Isaiah Billingsley led the way winning the race with a time of 15:20.56. Junior Kobe Robertson was 2nd, sophomore Lance Verner Davis was 4th, freshman Riley Hasten was 6th, sophomore Tanner Hensley was 7th, sophomore Lexton Sly was 13th and freshman Anthony Lester was 14th. The first place Miller Grove Lady Hornets were led by junior Jorja Bessonett with a time of 11:50.21. Freshman Kyli Melton was 2nd, junior Jolee Fox was 4th, freshman Kaylee Saldana was 10th and junior Lauren Bullard was 14th. The Saltillo Lions were runner up to Miller Grove and the Lady Lions finished third as a team. For the Lions, junior Garrett Tarver led the way with a 3rd place finish with a time of 16:10.14. Senior Dillon Beadle was 5th, freshman Gunner Tarver was 9th, freshman Coy Collins was 11th, junior Jayden Holloway was 17th, freshman Beckham Hoover was 20th and sophomore Andrew Redburn was 32nd. For the Lady Lions, sophomore Reagon Speir was 16th with a time of 13:38.46, junior Kristina Wade 21st, freshman Yadirra Alonso was 25th, sophomore Briana Tawil was 27th, freshman Makensa Morris was 40th, senior Jocelyn Ochoa was 53rd and junior Ofelia Cabrera was 62nd. The Miller Grove and Saltillo runners will compete at the State Meet on November 9 at Old Settlers' Park in Round Rock.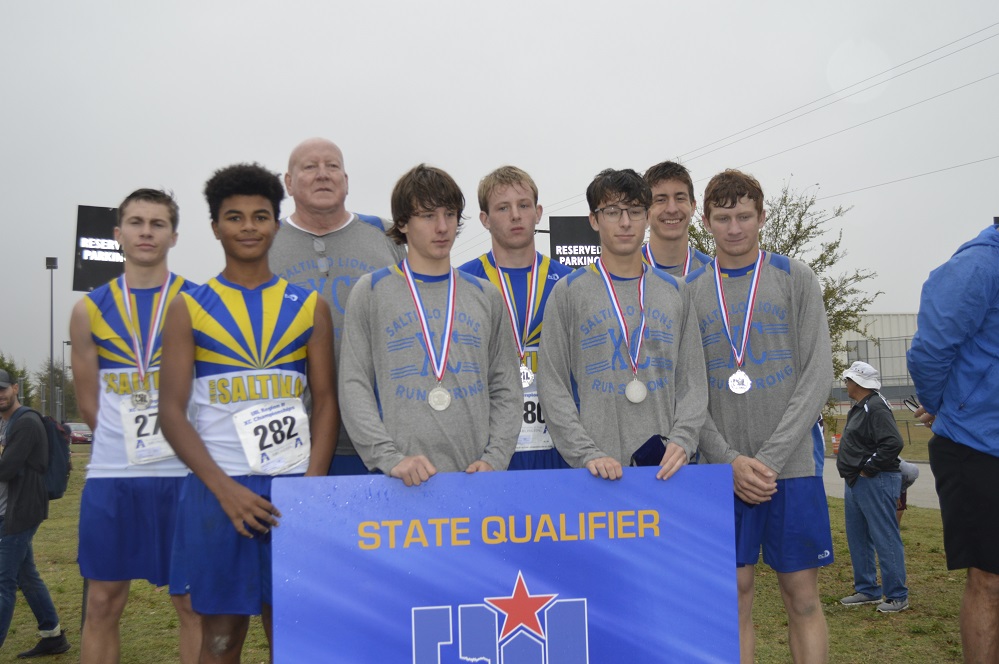 2nd PlaceSaltillo Boys – 357 Coy Collins, Andrew Redburn, Coach Bill Giles, Gunner Tarver, Jayden Hollaway, Garrett Tarver, Beckham Hoover & Dillon Beadle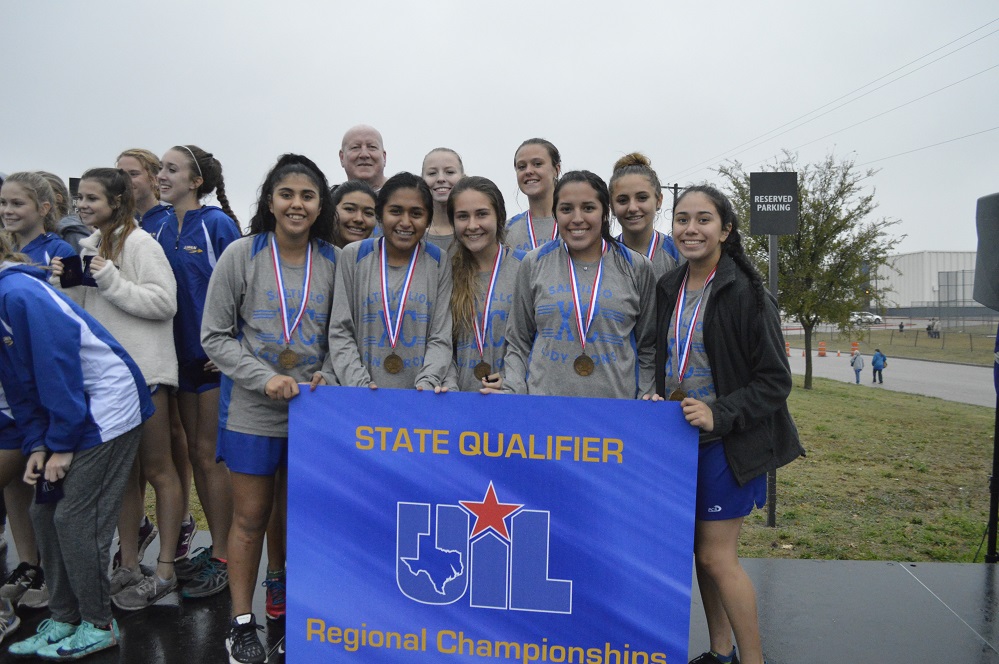 3rd Place Saltillo Girls – 340 – 1st Row L to R: Ofelia Cabrera, Bianca Castro, Yadhira Alonso, Makensa Morris, Kristina Wade & Jocelyn Ochoa; 2nd L to R: Coach Bill Giles, Chandler Bain, Raegan Speir & Brianna Tawil.
Photos courtesy of Johnna West.