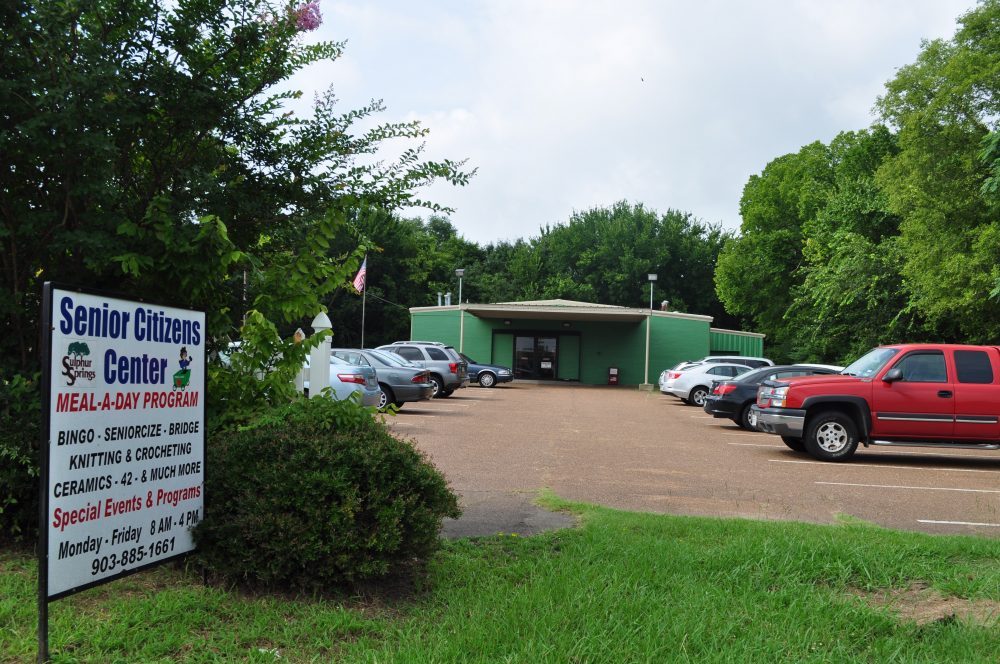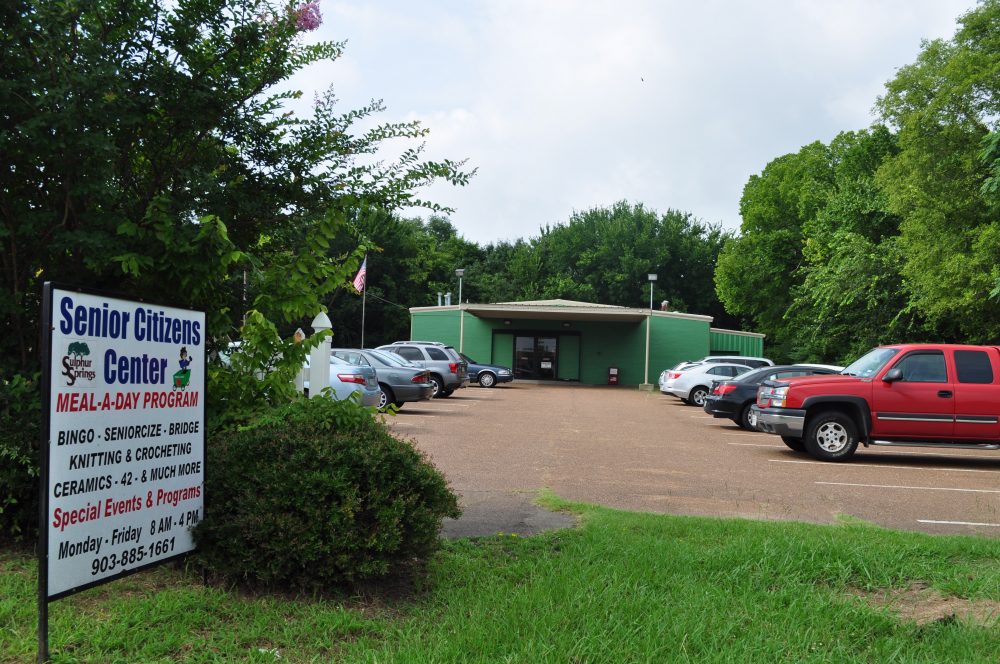 The Sulphur Springs Senior Citizens Center is in the spotlight right now, as Early Voting has begun for a Bond Election which would allow for the construction of a new, larger Senior Citizens Center on property already owned by the City. The Meal-a Day operation is also a major part of the daily usage of the Seniors Center. Here is some information about the Meal-a-Day program.
According to Karon Weatherman, Director of the Sulphur Springs Senior Citizens Center, the Meal A Day Program has been operating there since 1981. Staff for cooks, clean-up crew and delivery drivers is provided entirely by volunteers, which rotates weekdays. Every week, at least 60 volunteers are on hand at the Center from 7 am until around 12 noon as cooks, preparation, clean-up and delivery drivers. Some volunteers serve 3 days per week, and some 2 days per week. Meals for over 3,000 persons are prepared every month, or an average of 164 meals delivered per day, and around 30 walk-outs per day, or meals picked up by seniors at the Center. Meals cost $2 each. Karon and her office volunteer staff cares for the ordering and stocking of foods and supplies, as well as decorating and setting up seating for the various meetings and events held at the Seniors Center outside of Meal a Day hours. "We're busting at the seams now. We really need more pantry and storage room. And with the small public space we currently have, we can only hold one event at a time. It would be great to have separate space for those who come for exercise, for crafts or for educational programs as well as for lunch".
Recently, the Meal a Day program was in jeopardy of having to close on Wednesdays and Thursdays due to lack of kitchen volunteers. After a plea for help went out, volunteers came forward which will keep the Meal-a-Day operating "for now" according to Karon. "It's always true that our volunteer list needs to include more alternates and substitutes, as back-up for the regular volunteers. This is an area where you could be added to the list to "fill in" when needed, such as when a regular volunteer takes a vacation week or needs to be out for personal reasons. And as our regulars can tell you, the volunteers are blessed way more than the shut-ins who receive the meals are. The cooks prepare attractive, nutritious and delicious meals, but cooks dont always see the effect on the people at the homes we deliver to. But the drivers do! Getting these meals helps shut-ins stay independent longer, and they are appreciative for that. Plus, a brief but caring visit and a friendly smile from our drivers when they bring the meal to the door and place it in their hands really brightens the day for many shut-ins we serve. Some days, we are the only real person they may see."
Karon is thrilled about the prospect for a new Seniors Center. She had started a Building Fund on her own last year that is still being added to. As of today, the Building Fund total is $82,810.71, gathered from individuals and organizations in the community who want to help make a new Center a reality. If the Bond passed, this fund will be used for seating and furnishings. Donations continue to come in, like the most recent of $300 from the Junior Waverly Club.
An election is underway now for Hopkins County voters to show their support for construction on land that already belongs to the city, at no cost to voters. Likewise, voters can show support for needed improvements to Pacific Park, at no cost to voters. According to a staunch supporter of economic development in Hopkins County, the industries and companies attracted to our county through economic development are governed by people who seek a strong and positive community as a home for their business. They also seek a city which would make a well-rounded home for their administrators and employees, and that means looking at schools, churches, city and county government, and a low crime rate, as well as parks and care facilities for their families, which today are often multi-generational.