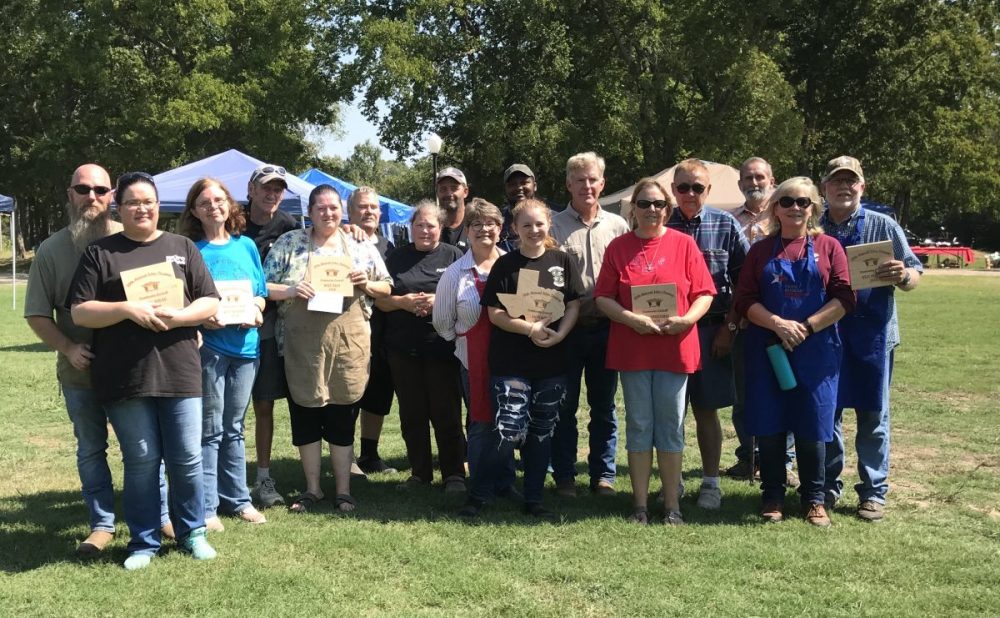 Indian Summer Days were hailed a great success by Hopkins County Historical Society members, with numerous people from Hopkins County and other areas coming for the annual step back in history and the 15th Annual John Chester Dutchoven Cookoff held Saturday, Oct. 5, at Heritage Park
The contest featured 12 entries. First through third place winners received a cash prize, a plaque created by Harold Bryant and a dutch oven. The cooks, up to two per team, bring their ingredients and cook on-site over coal of open wood fires a meat, vegetable, dessert and bread.

Donnie and Katy Martin's smothered steak, buttered beans, yeast rolls and pecan pie earned first place overall honors in the cook-off. This marks the third time the Martin has won at the event.
Second place went to Geary Almon, who credits his mom for his cooking skills. For the contest he prepared barbecued ribs, potatoes, pecan cobbler, bread.
The overall third place winner was Margie Ford, who will be taking her plaque back to Oklahoma. She prepared whiskey meatballs in cream sauce, whisky glazed carrots, potatoes, a potato casserole, yeast rolls and chocolate caramel cake.

Best in category awards were as follows:
Dessert — Donnie Barfield's cherry cheesecake cobbler
Meat — Melinda Hitt's smothered pork chops
Vegetable — Donell Davis' vegetable casserole
Bread — Khrista Brown, who made a golden goulash
Pot — Richard and Tina Watkins' brisket.