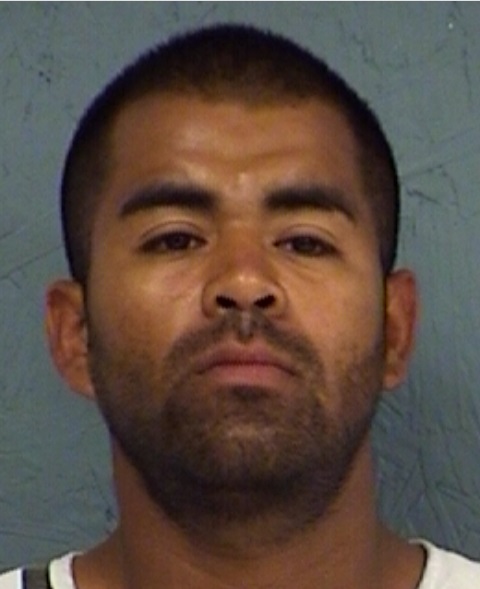 A 29-year-old Longview man was arrested Wednesday evening in Sulphur Springs on five outstanding Hopkins County warrants, including two felony charges and three traffic charges.
Hopkins County Sheriff's Cpl. Todd Evans and Sgt. Scott Davis alleged they spotted 29-year-old Alejandro Gamez of Longview walking down steps int the 800 block of Fuller Street, and aware of warrants for his arrest, took the man into custody at 5:30 p.m. Oct. 30.
Gamez remained in Hopkins County jail Thursday morning, Oct. 31, one one warrant each for not paying fines on no driver's license fine and failure to maintain financial responsibility fees, bail jumping/failure to appear, no driver's license and bond forfeiture on a possession of less than 1 gram of a Penalty Group 1 controlled substance charge. Fees owed on the traffic charges totaled more than $580. Bond was set at $20,000 on the controlled substance charge and $25,000 on the bail jumping/FTA charge, according to jail reports.