Hopkins County United Way campaign workers had a productive week, with $46,274.09 in donations and pledges collected during the fifth week of the campaign.

"These were wonderful numbers to report," said HCUW Campaign Co-Chair Bill Owens.
Added to the $71,366.26 tally posted after all donations were in for week four, that increases the total collected so far to $117,640.35, which is roughly 71.3 percent of the overall $165,000 goal to benefit at least 20 local agencies.
"Folks, I see the goal is in sight. I had a little stress and a little panic before this wonderful meeting here. Thank you to everybody that helped. We'll see you at the next meeting right here at 9 sharp, Nov. 6," said Bill Owens, referring to the AgriLife Extension Office where the final campaign workers report meeting will be held next Wednesday. "Thank you to every who has helped."
Campaign workers reported numerous businesses and groups met the goal set for their organization, including Kiwanis Club, Sulphur Springs Floral, Financial Solutions, Shoe Inns, A&S Air Conditioning, Fieldhouse Sports, Pioneer Cafe, Briley's Barber Shop, Sulphur Springs Muffler, Payne Electric, Nations Lending, Texas Trading, Flippin Printing/Millennium Shopper, East Texas Gymnastics, Hammond Mobile Homes, Bugers and Fries, Tierra Del Sol, Foster's Place, Northeast Texas Farmers Coop, Mitchell Fitness/24 Hour Gym, Toliver Ford, Juan Pablo's, JB Weld, Jason Tully Nationwide Insurance, Landers Creek Outfitters, Jim McLeroy, Century 21 Hometown and East Texas Physical Therapy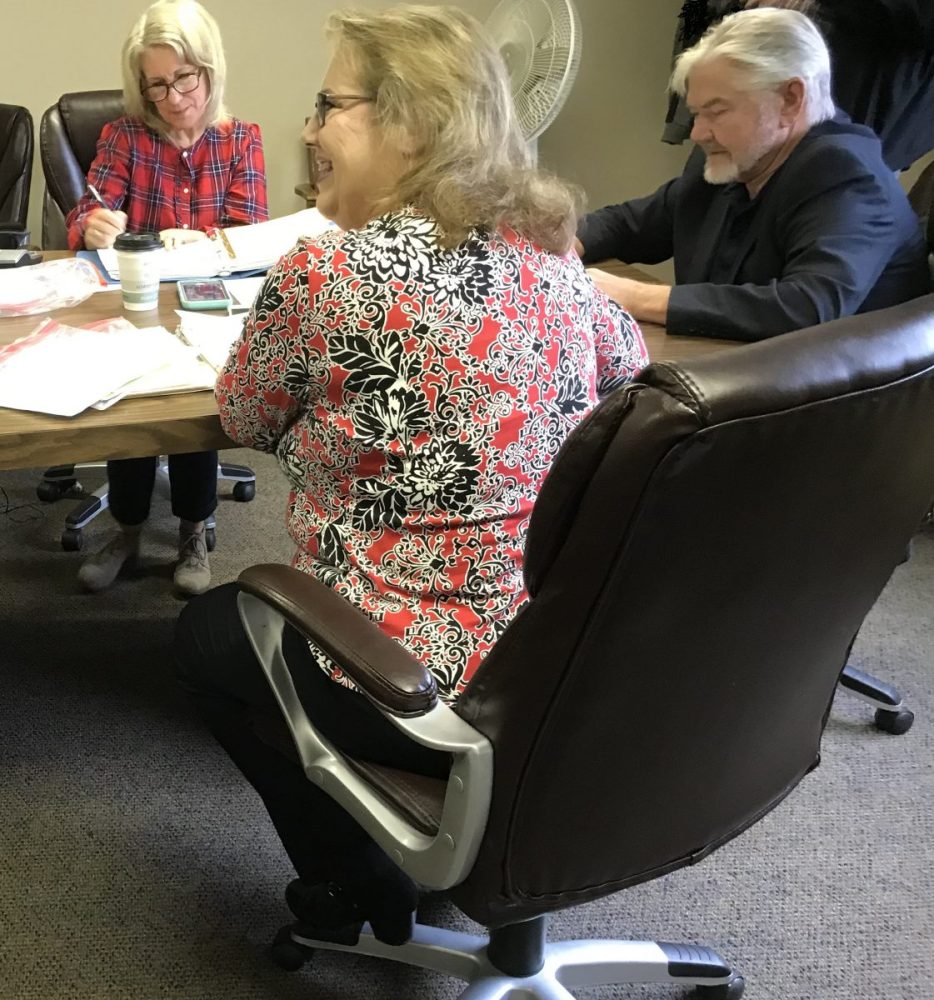 A few business' donations exceeding the goal set for the business or group, and some other didn't quite meet the goal but were noted for their contributions as well.
Carriage House Manor's total donation of $2,808.11 was about three times the goal. Employees gave $335.50, and another $2472.61, was given by the corporation or owners. The business held bake sales, offered lunches and other fundraisers and Arvis Tanton matched some of the funds, HCUW Campaign Co-Chair Beverley Owens noted.
Charlotte Henderson reported Clarion Pointe Hotel's contribution was almost 200 percent of the goal.
All Super Handy stores met their goal and corporate gave as well, Henderson noted.
HCUW Executive Secretary Susan Berning reported AE Moore Construction exceeded their goal as did Miller Grove ISD.
Como-Pickton CISD, for several years has continued to exceed the school's goal. This year's donation of $824 was even more than contributed last year, Berning reported.
Grocery Supply Co contributed a total of $12,468, with employees contributing $9,968 and corporate contributed another $2,500.
Lynda Hager reported Chuck and Judy Jones made a $1,000 donation through Guaranty Bank and Trust. Henderson noted that was the amount Dr. Jones previously contributed annually through his practice. Executive Secretary Susan Berning expressed appreciation for dedicated faithful givers, like the Jones, who contribute generously every year.
Berning reported receiving a generous donation from Donnie and Beth Wisenbaker.
A campaign worker at CHRISTUS Mother Frances Hospital-Sulphur Springs reported a team of employees in the various departments and clinic are working together to collect donations for HCUW from employees. The facility's goal is $10,000. Already more than $8,230 has been collected for HCUW, and the project coordinator said they're not finished yet. Last year, CHRISTUS provided a $5,000 corporate match, and officials have indicated to on-site HCUW fundraising team CHRISTUS would again match up to that much this year.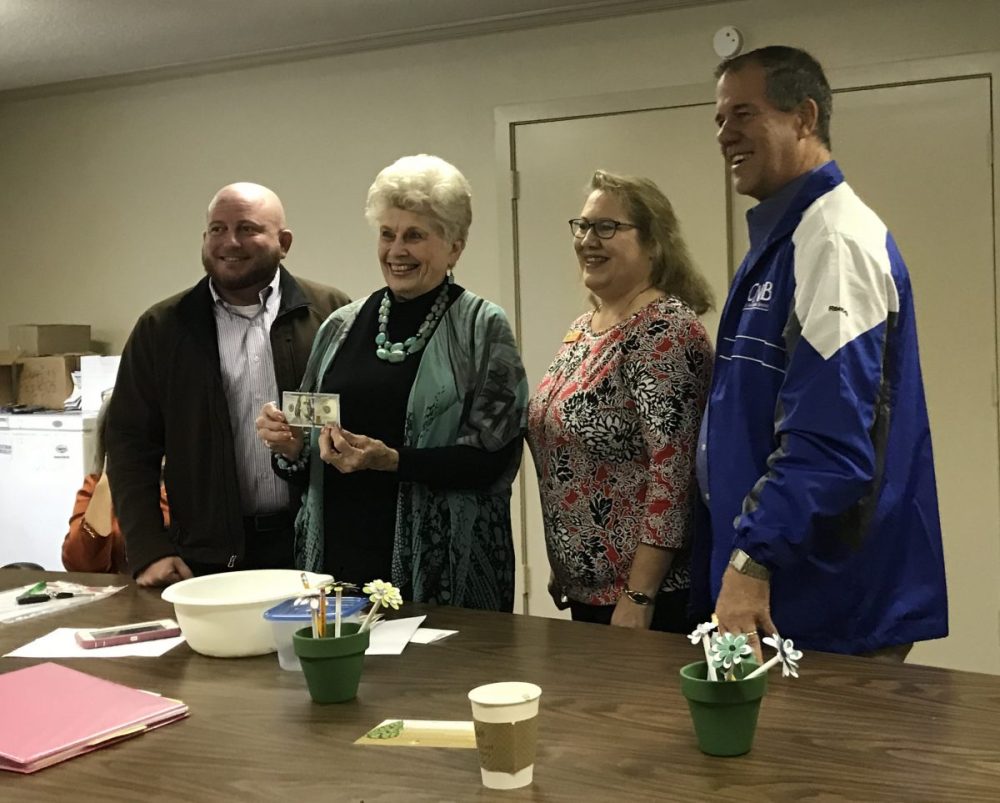 City National Bank exeeded the goal set for both the employees and corporate, with a total of $10,400 contributed overtall. The amount requested from CNB employees each year has inched up, but the employees have risen to the challenge each time to meet or exceed the goal. This year is no exception. The employee goal was $4,000; they contributed more than $6,200, which is 156 percent. The corporate goal was $2,200, but the corporate contribution was over $4,100, John Sellers reported.
Brandon Williams reported Guaranty Bank and Trust contributed $1,170, with $1,060 of that donated by bank employees and the rest a corporate contribution
UPS contributed another $52 to their campaign pledge, bringing the total thus far to $11,697.80.
Schlotzky's and All World Travel turned in a $600 donation total.
Larry Crowson reached out to Saputo, Berning reported, and received a $1,850 contribution from the business for HCUW.
There was even a check sent from Raytheon for $15.68, the HCUW executive secretary said.
Berning offers thanks to everyone for each contribution, no matter how large or small. A little bit can go a long way, but it takes every bit to reach the goal to help so many individuals through the organizations allocated funding. HCUW is appreciative for every cent, according to Berning
Each year the Bankers Clearinghouse offers $500 in incentives for employees of banks participating in the consortium — Alliance Bank, City National Bank, and Guaranty Bank and Trust; those employees who donate at least a certain amount have their names entered into a drawing for cash. This year 124 bank employees had their names entered into the drawing: 62 from City National Bank, 46 from Alliance Bank and 16 from Guaranty Bond Bank.
While the day's contributions were tallied, Lynda Hager, assisted by John Sellers and other HCUW campaign workers, drew names for the Clearinghouse. Those drawn received cash awards of $100, $50 or $20, for a total of $500 awarded. Representatives from the various banks will be distributing those to any employees at their financial institution whose name was drawn.
Bill Owens noted there were still several businesses and groups whose packets were not in, including Sulphur Springs ISD, Atmos, Clayton Homes and Flowserve. He asked those who can to be sure to pick up any outstanding donation packets by 9 a.m. next Wednesday, the last scheduled report meeting so the campaign can wrap up and those contributors can be counted toward the goal and recognized as well.