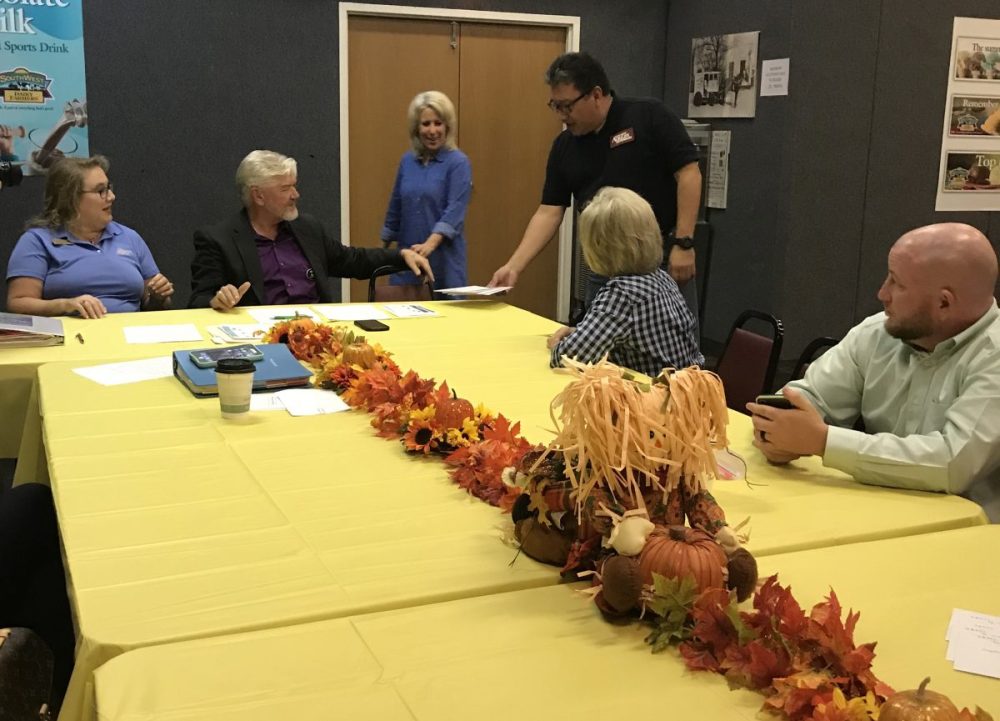 Hopkins County United Way campaign workers turned in nearly $4,000 in additional pledges and donations collected during week three of the 2019-2020 campaign to benefit 20 local organizations.
As of the Oct. 15 report meeting $45,812.54 of the overall $165,000 goal had been reached, up $3,962 from last week.
Bill Owens, HCUW campaign co-chair, thanked all of the volunteers out there working hard getting packets out to local businesses and organizations and collecting their donations. He expressed appreciation to all for their contributions.
Campaign Co-Chair Beverley Owens encourages campaign workers who have yet to do so to go out and pickup donation packets that are ready to turn in.
Tim Glenn turned in a number of packets including those for Legacy Ag Credit, Sulphur Springs Livestock Commission and Southwest Dairy Museum. He reported City National Bank will start their campaign push soon.
Kayla Price Mitchell reported Corner Grub and Professional Land Title met goal.
HCUW Presidents Mike Jumper turned in packets for Dr. Daniel Siriphongs as well as a private donation.
Beverley reported a number of others contributed, including Summit Dental, Dr. Daniel Lawrence and Dr. Will Longino and Everything Unique.
The HCUW officers extended thanks to Carolyn McKinney and Southwest Dairy Museum for providing the location for Tuesday's meeting, including a table with fall decor.
The next HCUW campaign report meeting is scheduled to return to the Hopkins County AgriLife Extension Office at 9 a.m. Tuesday, Oct. 22.
Panda Express has scheduled a Give Back Day, Thursday, Oct. 17, with 20 percent of sales of orders placed with an event flyer going to HCUW. Customers must show either a paper or digital copy of the event flyer, or mention HCUW for 20 percent of their purchase to go to HCUW.