Some Aquatic Animals Found Dead, Officials Report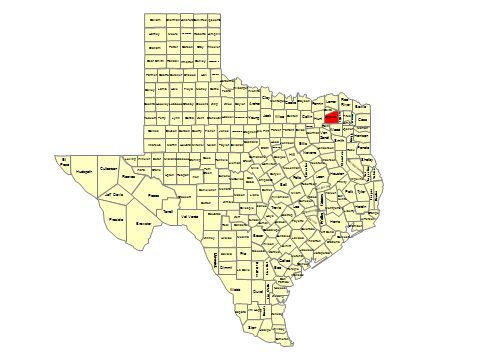 State authorities reported Friday afternoon more diesel was spilled in the Miller Grove area near Turkey Creek Thursday evening than originally estimated, and some aquatic life has been affected.
Friday morning, the 6-inch pipeline rupture was estimated to have pumped about 8,000 barrels of petroleum into Turkey Creek Thursday. However, shortly after 1 p.m. Friday, the State of Texas State Operations Center said an update showed a new estimate of 10,000 to 15,000 barrels of product to have been released during the incident.
"Some dead aquatic animals have been discovered and Texas Parks and Wildlife Department is expected to conduct a site visit today," according to the SOC report update.
Hopkins County Fire Department was first dispatched around 6:45 p.m. Thursday, Oct. 3, to the area of County Road 1130 in Miller Grove. After two months of maintenance, a six inch rupture in a pipeline reportedly occurred after diesel was pushed through the pipeline. The pipeline burst, causing the diesel to run into the nearby waterway. The pipeline was shut down and mitigation was started to contain the diesel. The creek bed was dry and contained before getting into any other water way, according to a press release composed by local emergency management officials and disseminated through Hopkins County Sheriff's Office.
The State of Texas State Operations Center was notified of the initial report of a petroleum pipeline incident. Initially, 8,000 barrels of petroleum were estimated to have been released into Turkey Creek before the leak could be stopped; however, that estimate had been increased Friday afternoon to 10,000-15,000 barrels.
A remediation company was contracted to place a boom to prevent the spill from traveling downstream. Local community volunteers under the direction of the Hopkins County Office of Emergency Management built a temporary earthen barrier in the event the boom is insufficient.
Cleanup of approximately 1.25 miles of Turkey Creek was still underway Friday along with active air monitoring. Terrain, vegetation and darkness have impacted the speed of remediation operations.
"They are doing everything they can to get it cleaned up as fast as they can, but they're going to be out there a while working," Hopkins County Fire Chief Andy Endsley said late Friday morning.
The Office of Emergency Management, officials reported, will remain on scene until all the product has been moved and the cleanup of the area is completed.
Responding agencies Thursday evening and overnight included Hopkins County Precinct 1, Hopkins County Fire Department, Hopkins County OEM, Environmental Protection Agency, Texas Commission on Environmental Quality and the Texas Division of Emergency Management, county officials reported Friday morning.
Friday afternoon, the state update noted Franklin County was providing a Mobile Command Trailer to the scene. The owner/operator had reached out to their cell phone provider and requested a cell on wheels and The Texas Division of Emergency Management was coordinating through the Texas Department of Public Safety to expedite the request. Additional responding agencies include the Franklin County Office of Emergency Management, according to the update.