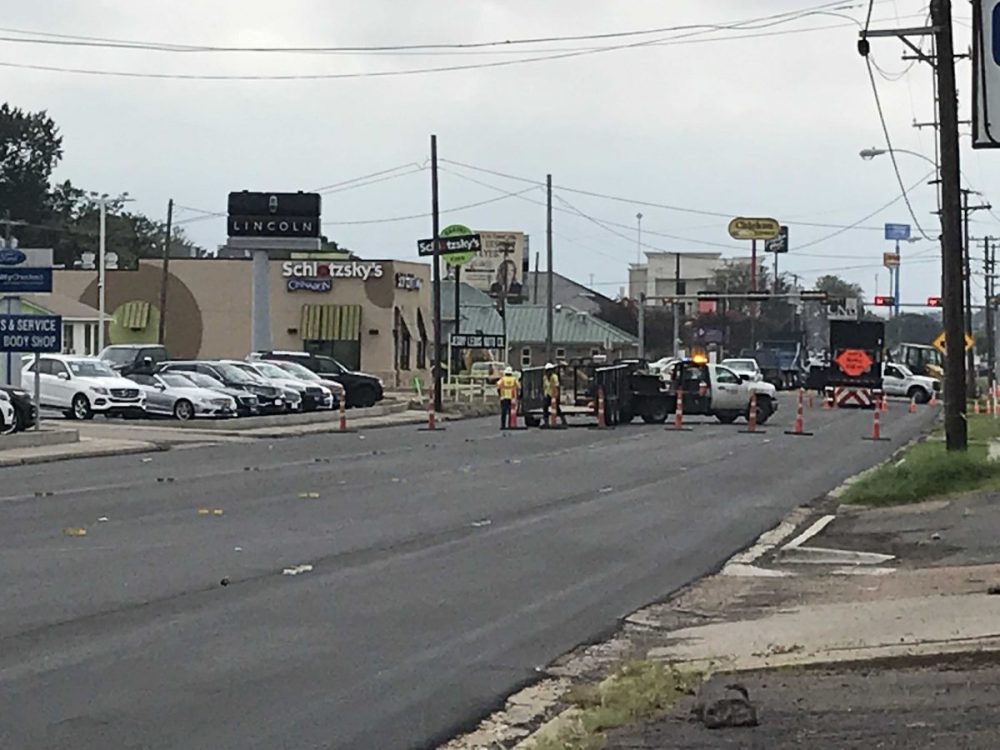 Motorists traveling in "midtown" along Gilmer Street toward or from downtown should make note of a road detour while a water line is being repaired.
"While RK Hall Construction was repaving Gilmer Street one of our water lines which crosses Gilmer near Schlotzsky's ruptured. Rather than just repair the broken pipe, we decided to replace it all the way across Gilmer. We have had to break up the concrete on 3 feet of Bill Bradford Road to replace it," said Sulphur Springs City Manager Mark Maxwell.
Work is expected to continue on the water line repair into Friday evening.
"Be aware, multiple lanes of the road are shut down while this is going on. People driving in the area should plan accordingly," said Sulphur Springs Police Chief Jason Ricketson.
Those who can are encouraged to seek alternate routes of travel other than Gilmer Street, between Linda Drive/Bill Bradford Road and Spence Street, which is currently closed to traffic, to help reduce traffic congestion.
All traffic traveling south on Gilmer is being directed off Gilmer onto Spence Street, left onto Fisher Street (watch for the dip at the intersection), then onto Lee Street and South Broadway Street.
Northbound traffic is diverted off Gilmer Street at Tennessee Street, around the impacted area of Bill Bradford Road, onto side streets.
While Gilmer is expected to reopen late Friday evening, a section of road near the impacted area is expected to be closed again next week for road work.
"RK Hall should return on Tuesday to repave that section of Gilmer, and we will repave the 3 feet of Bill Bradford soon," Maxwell said.