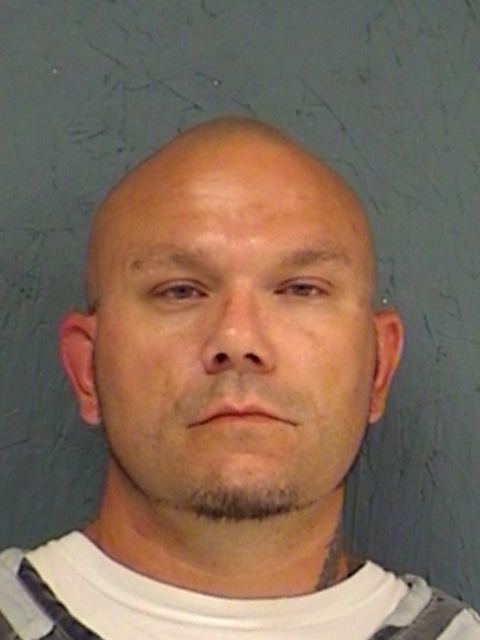 Cumby Police Sgt. Ray Embro arrested 36-year-old Michael Lee Harper of Humble at 1:19 a.m. Friday after finding suspected methamphetamine in the car he was driving.
Embro reportedly contacted Harper after noticing he failed to signal when turning the Crown Victoria he was driving into Valero gas station. When asked for a driver's license, Harper reportedly handed Embro an ID card and claimed he'd pulled into the gas station parking lot to check out his vehicle. Harper allegedly told the officer he'd just hit a cow down the road, but had not stopped to report it. The passenger's side mirror was noted to be damaged, Embro alleged in arrest reports.
He had the man step out of the car to talk to him. Embro said he was suspicious of the man's travel plans and story he gave. When asked if he had anything illegal in the car, he denied having anything illegal but did admit to being on parole, Embro alleged in arrest reports.
After obtaining permission, Embro reportedly searched the car, finding in the middle of the front seat a black sock containing a white crystal-like residue the officer believed to be methamphetamine and a plastic tube with a bag with a "large amount" of suspected meth, arrest reports alleged.
Harper was taken into custody for possession of 4 grams or more but less than 200 grams of a Penalty Group 1 controlled substance and was issued a written warning and two citations; the car was impounded Embro alleged in reports.
Harper remained in the county jail late Friday morning, Oct. 4. Bond on the controlled substance charge was set at $25,000, according to jail reports.