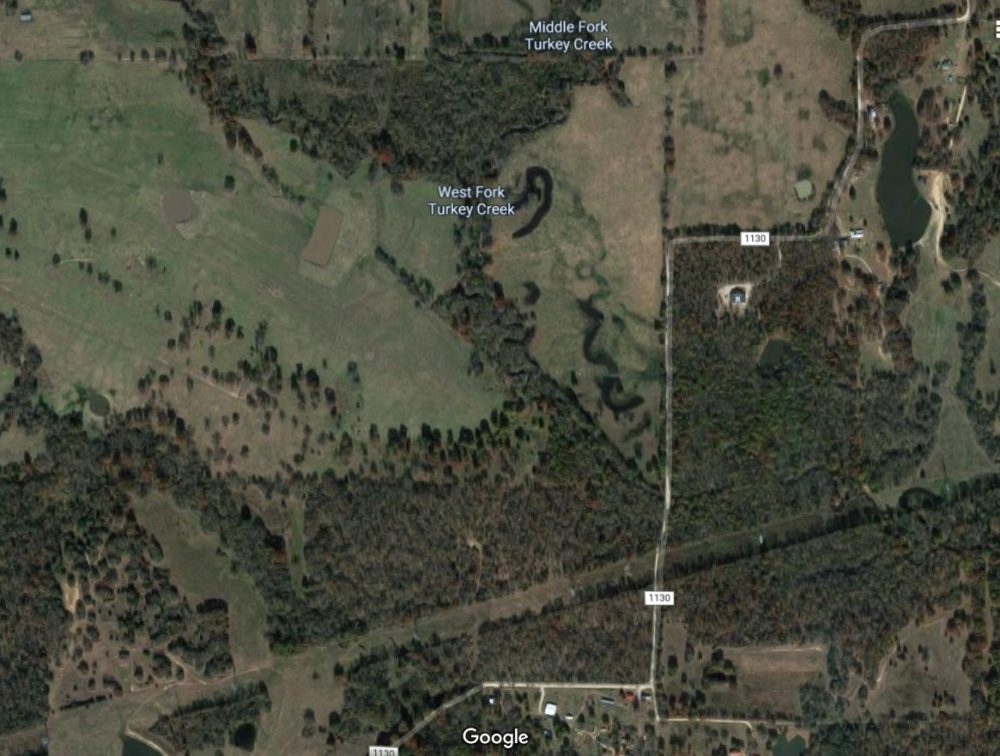 Efforts to clean up diesel spilled on October 3rd in the Miller Grove area at Turkey Creek are expected to wrap up in a few days, according to Hopkins County Fire Chief Andy Endsley.
A represenitave from the Environmental Protection Agency tells KSST News that virtually all of the diesel has been removed from the "dry creek", and the surrounding area has no long lasting damage. KSST News was invited to tour the site, and did not see any residual fuel nor could even smell any diesel fumes. The effort observed proved to be a well orchestrated effort between Hopkins County agencies and the contractor tasked with the clean up effort, as well as state and federal agencies overseeing the cleanup.
Hopkins County Judge Robert Newsom said, "If not for the quick response of those employees of Precint 1, and the County Fire Department, the spill would have been a lot harder to clean up." The first responders immediately went down stream of the dry Turkey Creek and built an earthen dam to contain the spill. This effort proved invaluable to the contactor tasked with the job of removing the spilled fuel.
According to EPA officials at the command center, the quick response to contain the spill and remove the product so quickly, will result in no long term damage to the creek and surrounding environment. An area of soil around the pipeline leak will have to be replaced, but the creek itself will not have to remediated.
Hopkins County Emergency Management Coordinator Kristy Springfield has been on site to coordinate efforts along with Texas Commission on Environmental Quality (TCEQ), Sabine River Authority, US EPA, and Texas Parks and Wildlife. A remediation contractor has been in charge of the clean up and has had over 120 employees activated to help in the process. Any of the county employees or agencies that have been involved in the clean up will be able to submit invoices for their time and expenditures for full reimbursement from the contractor.
The diesel was spilled after a six inch pipe ruptured in a pipeline, causing diesel to run into Turkey Creek Thursday evening, Oct. 3. The pipeline had been under maintenance for two months, and ruptured when diesel was pumped into it. When the pipe ruptured, the pipeline was shut down and mitigation was started to contain the diesel, county officials reported Friday morning, Oct 4th.
As of Monday, 24,186 barrels of substance had been removed from the area. However, Hopkins County OEM officials report not all contain product, some are mostly water. An estimated 10,048 barrels were diesel. Most of the substance now being removed contain mostly water, the officials said.