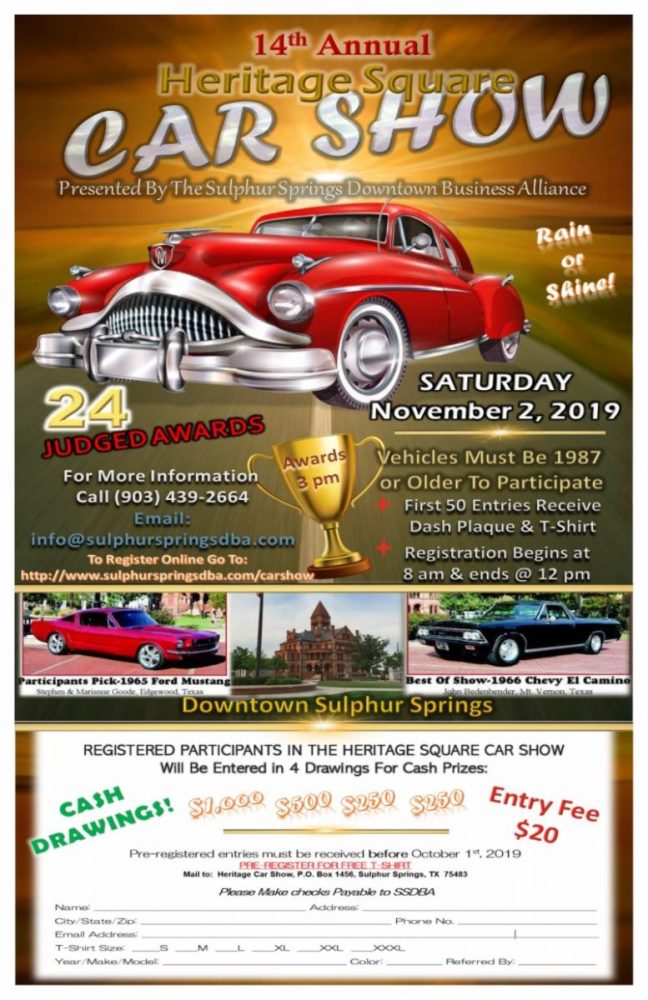 Remember your first car, or the car you always wanted as a young driver? You may see that vehicle during the Heritage Square Car Show in downtown Sulphur Springs on Celebration Plaza on Saturday November 2, 2019. Cars will begin arriving on the square at 8am, and registration will remain open until noon. The entries will be parked around Celebration Plaza which will be closed to other traffic. At 1pm, judging of the best cars and trucks which are 1987 models and older will take place, with awards and announcement of winners at 3pm. It's only $20 to register a vehicle to participate, so if you have a classic car or truck, plan to drive it to the show. And it's free to stroll around the look at all the entries, because spectators are welcome and encouraged! And you can also vote for your favorite in the People's Choice Awards! Just pick up a ballot at the information tent. Last year, this Downtown Business Alliance event brought 175 entries to Sulphur Springs.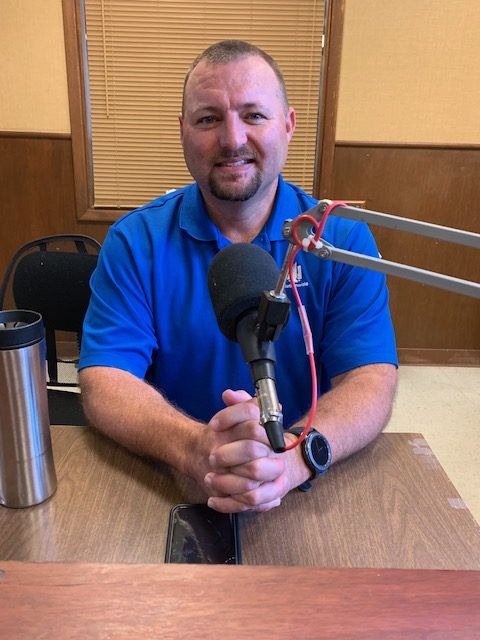 Jason Tully, President of the Downtown Business Alliance, or DBA, says the downtown district is the perfect place to hold this show. He stated "cars and trucks will come from all over NE Texas and some from out of state, with many owners returning year after year because they love the friendly Sulphur Springs atmosphere and seeing friends they have made here".
Examples of categories for judging are Best Paint, Best Engine, Best Restored Car, Best Restoration in Progress, Best GMC Car and Truck, Best Ford Car and Truck, Best of Show, etc. There are also categories for antique cars, foreign cars and even race cars. The Nolan Cason Award is another of the judging categories. In all, 23 awards will be given out. Additionally, there is $2000 cash prizes will be given away to select participants in the contest. To register a vehicle, go to sulphurspringsdba.com or register at the information tent on Saturday morning. There are already 86 pre-registered entries heading this way.
Restaurants and merchants in the downtown district will also be open for business, so plan to eat and shop and enjoy downtown Sulphur Springs this Saturday!