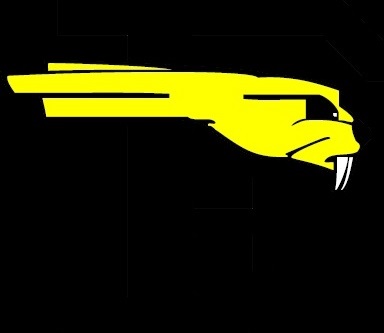 The head football coach for the Forney Jackrabbits is Aaron Woods, in his second year. Forney is his first head coaching gig.
Before coming to Forney, Woods spent a year as an assistant coach at Waxahachie under former NFL quarterback Jon Kitna, who is now working as a Dallas Cowboys assistant. Woods was at Cedar Hill for 14 years before that as an assistant to Head Coach Joey McGuire, who is now the Baylor Bears Assistant Head Football Coach.
This year, Forney is 1-2 in district play with a win over Terrell and losses to Royse City and North Forney. The Jackrabbits split their two non-district games winning over Richardson Berkner and losing to Lindale.
Coach Woods said this Forney season has been one of a lot of growth. He starts four sophomores on both offense and defense.
Coach Woods said Forney has struggled on offense. He said they have had a lot of injuries on both sides of the ball. He also said the Jackrabbits have played good teams.
Coach Woods said he is excited about playing Sulphur Springs in Forney Friday, Oct. 4. He admitted it's going to be difficult to get into the playoff picture. He said Ennis, Corsicana and Royse City have all started out with strong seasons. Right now he thinks North Forney might be the favorite for the fourth spot. However, Coach Woods added you just never know. He said he has to make sure his young Jackrabbits show up ready to play every game.
The Forney quarterback, senior Campbell Anderson, returns. Coach Woods said he struggled a little with a new offense at first but, he said, he has been a great leader. He said Anderson runs the ball well.
Coach Woods said the offensive line has been solid this year but has had some injuries. He said the primary Jackrabbit running backs are Jayln Phillips and Josh Stephens, whose brother Sean was a 1,000 yard rusher for Forney last year.
Coach Woods said his top receivers are Riley McMurren and Braden Benjamin.
On defense, Coach Woods said the Forney scores do not reflect how well his defense has played. He said defensive leaders include safety Keshon Johnson, inside linebacker Dalbrett Ndzishangong, defensive line overachievers Cade Crawford, Curtis Kitchen and Jorge Tello, and outside linebacker Westin Beeman. Coach Woods said Beeman and Johnson are so small he calls them ankle biters.
Coach Woods said he is surprised the Wildcats have struggled but, he said, he knows how hard it is to get a win. He said he has great respect for Coach Greg Owens.
He said watching the Wildcats on tape, he noticed they play hard. Coach Woods said the Wildcats have the potential to really be good on offense. He liked the way Wildcats quarterback Kaden Wallace throws the football. He noted last year's game was a high scoring affair and he said this year's game might be one too.