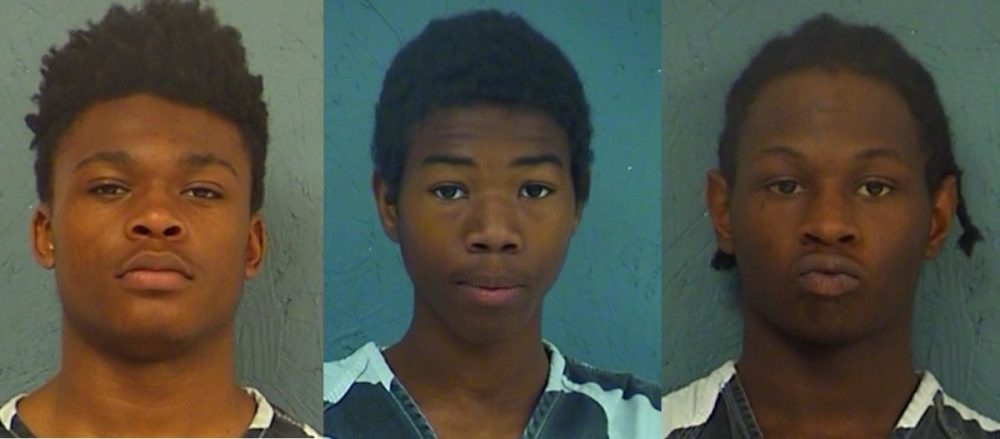 Three 18-year-old Sulphur Springs men stopped early Sunday morning in a stolen sport utility vehicle allegedly compounded their legal troubles when they ran from police, according to police reports.
Sulphur Springs police reportedly conducted a traffic stop on a Dodge Durango at 12:57 a.m. Oct. 20 on Mockingbird Lane. After weaving through parking lots, the vehicle stopped. All three occupants allegedly ran from officers. A records check showed the vehicle they were in had recently been reported to local authorities as having been stolen from a Sulphur Springs location, according to police reports.
Officers pursued the fleeing trio. Kelley Durayl Waterhouse Jr. was located and taken into custody on Mockingbird Lane at East Industrial Drive, Sulphur Springs Police Lt. Eddie Moon and Sgt. Josh Shufeldt alleged in arrest reports.
Jumierquai Doverieay "Jamie" Davison was taken into custody in the 1300 block of South Broadway Street, about a block west of the original traffic stop, by Moon and Shufeldt.
SSPD Officer Derrick Williams responded to assist. Williams reported seeing Clarence Ofield III run across Interstate 30 from McDonald's, into the parking lot of Juan Pablo's. He took the teen into custody. Ofield allegedly admitted to driving the car when the officer attempted to stop them, Williams noted in arrest reports.
All three men were charged with unauthorized use of a motor vehicle and evading arrest on foot. Ofield was also charged with evading arrest with a vehicle and on a failure to maintain financial responsibility charge; the fee owed on the traffic charge was $513.50, according to arrest reports. Waterhouse also was found to be wanted for violation of probation, which he was on for an engaging in organized criminal activity charge.
All three men remained in Hopkins County jail Monday morning, Oct. 21. Bond was set at $5,000 each on the stolen vehicle charge. Davison and Waterhouse's bond was set at $2,000 on the evading arrest on foot charge. Ofield's bond on the evading arrest or detention in a vehicle charge was set at $15,000.
This marks the second time this year the trio has been arrested by local authorities. All three were jailed April 16 for engaging in organized criminal activity. They were among five teens arrested following an investigation into a rash of vehicle burglaries and a car theft reported in Sulphur Springs the weekend prior to their arrest, police alleged in April following their arrests.