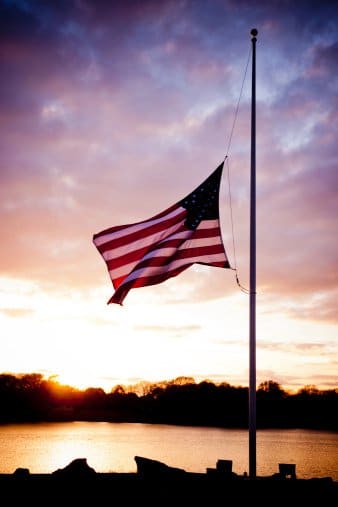 Most Americans can recall exactly what they were doing at 8:46 a.m. Eastern Daylight Time on Sept. 11, 2001. As the anniversary approaches, many will take time to remember and honor those who lost their lives that day due to the terrorist attacks.
Congress in a joint resolution on Dec. 18, 2001, designated Sept. 11 as "Patriot Day," a day to remember and honor the nearly 3,000 people who died as a result of those attacks. Many remembrances, special ceremonies, services and observances will be held across the nation.
"With gratitude, we honor the brave first responders, resolute members of our military, and ordinary Americans who showed extraordinary courage to save others on that fateful day. We will always be grateful for the heroic men and women of our Armed Forces who fought in defense of our country in the aftermath of the largest terrorist attack on American soil, and we will never forget those who made the ultimate sacrifice to defend our liberty and freedom," states a proclamation issued Sept. 10 by President Donald Trump.
The Presidential Proclamation also asks the people of the United States to observe a moment of silence at 8:46 a.m. Eastern Daylight Time "to honor the innocent victims who perished as a result of the terrorist attacks of September 11, 2001." All departments, agencies, instrumentalities" governors of the United States and it's territories, interested organizations and individuals" too are asked to "display the flag of the United States at half-staff on Patriot Day in honor of the individuals who lost their lives on Sept. 11, 2001."
Locally, Hopkins County Marine Corps League Detachment 1357 will be lowering the flags in our community beginning at 8 a.m. Sept. 11, in accordance with the Presidential Proclamation on Sept. 10.
A "short but emotional and important ceremony" will be held at 0800 Sept. 11, 2019, at the Veteran's Memorial, on Celebration Plaza in Sulphur Springs, as the flags are lowered. The Hopkins County Marine Corps League Detachment 1357's Judge Advocate will offer a presentation to honor those lost as a result of the tragic attack on our nation 18 years ago.
A 9/11 tribute is also planned at Hopkins County Fire Station on Texas Street at 9 a.m. Wednesday, Sept. 11.
Cumby Alderman Julie Morris on the city's Facebook page encourages community members to heed the president's request and #neverforget343 by flying flags at half-mast and observing a moment of silence at 8:46 a.m. EDT, the time the first plane struck the north tower of the World Trade Center on Sept. 11, 2001.
Many schools will have programs to honor those killed in the Sept. 11 attacks. For instance, those at Barbara Bush Primary are encouraged to wear red white and blue clothing on Wednesday in observance of Patriot Day.