Speed, Alcohol Cited As Factors in Fatal Collision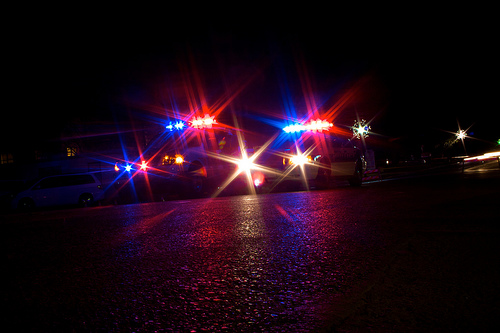 A 25-year-old Sulphur Springs woman and 2-year-old child were killed in a vehicle crash on State Highway 11 in Fannin County late Friday night.
The 39-year-old Sulphur Springs driver and a 3-year-old boy in the truck they were traveling in were sent to the hospital with critical incapacitating injuries, and the driver of the other vehicle was hospitalized with serious incapacitating injuries, according to Department of Public Safety reports.
Speed and suspected intoxication were cited by Texas Department of Pubic Safety Trooper Devon Cooper out of Bonham as factors in the crash.
Keagan Hunter Cannaday of Celina was reportedly driving a Dodge Ram pickup at a high rate of speed on State Highway 11 in Whitewright at 11:55 p.m. Friday, Aug. 30; he was believed to be intoxicated, according to Cooper's reports. The eastbound truck reportedly drifted to the right and struck a guardrail on the right side of the road, then traveled into the westbound lane, where it collided with a Chevrolet 3500 pickup, which was hauling a trailer loaded with wood, according to Cooper's crash report.
The truck being driven by Cannaday reportedly went over the north guardrail and into the ditch, where it caught on fire. Cannaday was transported to Medical City Plano hospital for treatment of serious incapacitating injuries, according to crash reports.
Juana Maria Torres of Sulphur Springs, who was 7 months pregnant, and 2-year-old Lucas Alvarez, were in the Chevrolet truck; died at the crash site. They were released to Cooper-Sorrells Funeral Home in Bonham, according to DPS reports.
Chevrolet driver Arnulfo Alvarez was transported to Baylor McKinney hospital and 3-year-old Adres Alvarez to Children's Hospital, for what were reported as critical incapacitating injuries, Cooper noted in arrest reports.