A reckless driving complaint resulted in location of suspected methamphetamine, drug paraphernalia and a Dallas woman's arrest on a controlled substance charge.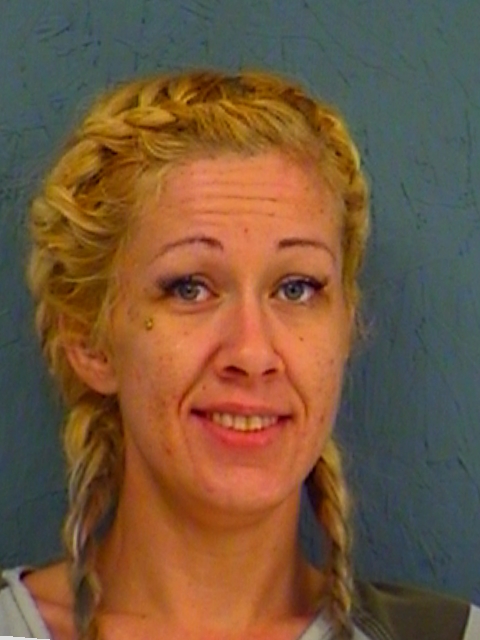 Hopkins County Sheriff's Cpl. Todd Evans and Deputy Aaron Chaney responded at around 1:30 a.m. Sept. 2 to a complaint of a white Ford Focus being driven recklessly. They stopped a vehicle matching that description on Industrial Drive at Fisher Street for traffic violations. The driver was found not to have a driver's license, the deputies alleged in arrest reports.
The stories given by the driver, identified as 31-year-old Ashley Michelle Sizemore of Dallas, and the passenger were reportedly "mixed up." The pair's nervousness and at least one having a "large criminal history" lead the deputies to obtain permission to search the car, the sheriff's officers alleged in arrest reports.
Evans allegedly found methamphetamine during the search. Sizemore allegedly claimed all of the substances and was placed into custody on a controlled substance possession charge. The passenger allegedly had a pipe, which he admitted to, and was allowed to drive away in the car. The pipe was destroyed, deputies noted in arrest reports.
She was initially charged with possessing 0.5 grams of methamphetamine. However, during the book-in process approximately 1.7 grams of substance that field-tested positive as methamphetamine was found, resulting in her being booked-in for possession of 1 gram or more but less than 4 grams of a Penalty Group 1 controlled substance in a drug-free zone, due to the stop's proximity to a church day care about 720 feet away, deputies alleged in arrest reports.
Sizemore remained in the county jail Monday morning, Sept. 2, in lieu of $10,000 bond on the controlled substance,.
---
The Hopkins County Sheriff's Office is located at 298 Rosemont St., Sulphur Springs, TX 75482. Non-emergency calls can be made to (903) 438-4040.