October – Good Things Coming! by Johanna Hicks
September seemed to have flown by! With October quickly approaching, thoughts turn to cooler weather, trees changing colors, pumpkins, and roasted marshmallows. At our Texas A&M AgriLife Extension Office, things are buzzing as we prepared for numerous events and programs. Below is a sampling:
National 4-H Week Kick-off: October 6-12, 4-H members and leaders all across the nation will be recognizing the impact of the 4-H program. In Hopkins County, we will start the week on Monday, October 7 with the reading of the 2019 4-H Proclamation by County Judge, Robert Newsom. The public is invited to attend this special ceremony on the courthouse steps on 4:30 p.m. We will have refreshments and 4-H enrollment information available. Following the ceremony, we'll pack up and head to the Extension Office for County 4-H Council meeting to discuss 4-H plans for October thru December.
4-H Project Show: 4-H members may register items October 7 thru 10, at the Extension Office. The items will be judged on Friday, October 11. Entry categories include: Art, Baked Goods, Crafts, Clothing, Decorated Clothing/Accessories, Food Preservation, General Sewing, Holiday, Horticulture, Jewelry, Leather work, Metal work, Needlework, Photography, Poetry, Scrapbooks, and Woodworking. Items will be on display to the public October 14-18 at the Extension Office.
One-Day 4-H Project: one of the focuses of the 4-H program is community service – giving back to the community. The County 4-H Council voted to adopt the Extension Office as its project. They will meet on Tuesday, October 8, after school, to clean the flower beds, rake leaves, sweep sidewalks, and generally clean the grounds. What a great project!
4-H Paper Clover Campaign: Two times a year, Tractor Supply, Inc., sponsors The TSC Paper Clover Campaign. The fall event will take place October 9 thru 20. Customers at Tractor Supply are encouraged to give an extra dollar (or two) at check-out. Proceeds benefit the local 4-H program. Sulphur Springs Tractor Supply has been very supportive or this effort. Watch for the 4-H display in the store during this campaign.
Annual Ag-in-the-Classroom: approximately 1,000 4th graders and their teachers from Hopkins, Rain, Delta, and Franklin Counties will be converging on the Hopkins County Civic Center Pavilion on two separate days in October to learn about how agricultures impacts everyday life. Ten "stops" will feature various aspects of agriculture from animals to crops to nutrition. Our local Hopkins/Rains Farm Bureau, Extension Office, and other partners are sponsoring the event.
Walk & Talk: If you are seeking motivation to be more physically active, but you don't want to pay to get in shape, we have the perfect solution for you. "Walk & Talk" will begin Wednesday, October 16 and meet weekly (except Thanksgiving week), ending on December 11. Although targeted toward parents who have students at the Douglass pre-school campus, anyone is welcome to join us! We will meet each Wednesday at the ROC (Recreational Outreach Center), 115 Putman Street in Sulphur Springs, at 9:00 a.m. Each week will feature a nutrition tip or cooking demonstration, followed by walking on the indoor track. The goal is attain 833 miles as a group during the 8-week period (the approximate distance from Beaumont to El Paso – Walk Across Texas). There is no charge to sign up. Baby strollers welcome!
Diabetes Support Group: Open to anyone who has diabetes or supports someone with diabetes, this group focuses on management, recipe modification, new developments in diabetes care, new products, and more. The round-table type discussions provide the opportunity to ask questions, make comments, and learn from health professionals. Join us the 4th Tuesday of each month at 12:00 noon, at the Texas A&M AgriLife Extension Office, 1200 W. Houston Street, Sulphur Springs. This group started in February and attendance has grown each month. With 12% of Hopkins County residents being diagnosed with diabetes, we want to reach them all!
The Creative Arts Contest is open to Hopkins County residents who would like to enter items for judging. I outlined the entry categories in a previous column, but in case you missed it, contact our office and I'll send you the guidelines and category list. There is an age division for all ages – from children to seasoned adults, and everything in-between.
While enjoying the Fall Festival, be sure to visit the Boutique vendors in the Civic Center, the grounds entertainment, the hale bale sculptures, the stew contest, and more!
Christmas Joys Holiday Program
While the October events are happening, I'll be preparing for the 46th annual Extension Christmas Joys holiday program! Calls have been coming in everyday, and sessions are filling up quickly. Scheduled for Monday, November 4, at the Southwest Dairy Museum, this program seems to jump-start the holiday season, not only for me, but those attending the program. Two identical sessions are scheduled to fit schedules of busy people, so select the one that fits you best: 1:30 or 5:30 p.m. The cost is only $5, payable at the door, which covers a booklet of all the demonstrations, recipes, and decorating ideas covered in the program, a goody bag, and a chance for door prizes. The Southwest Dairy Museum will prepare a vast array of dips, cheeses, and spreads to sample. Don't wait too long to call, because both session fill up every year! We must have a name and phone number for each person attending. Call 903-885-3443 to sign up.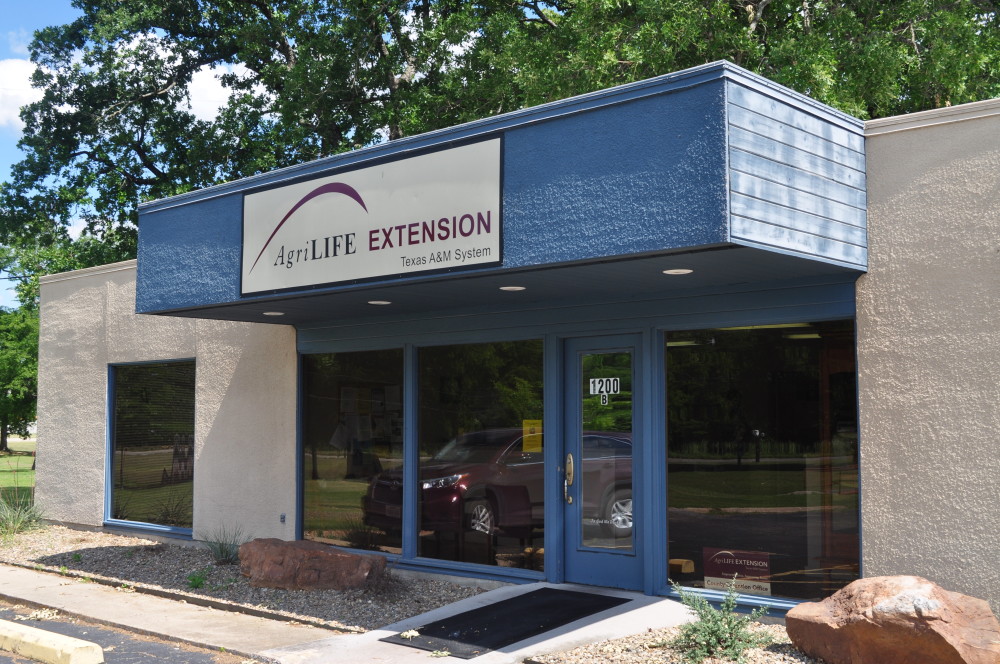 Closing Thought
Be faithful in small things, because it is in them that your strength lies – Mother Teresa
Johanna Hicks, B.S., M.Ed.
Texas A&M AgriLife Extension
Family & Community Health Agent
Hopkins County
P.O. Box 518
1200-B W. Houston
Sulphur Springs, TX 75483
903-885-3443