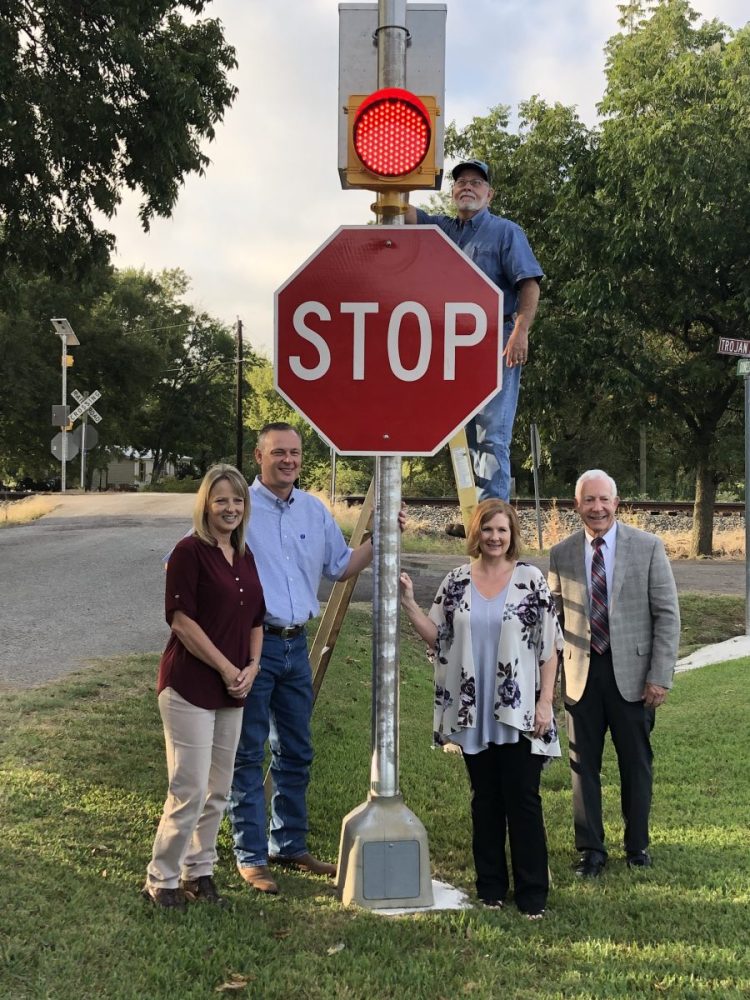 Friday Cumby school and county officials gathered just down from Cumby school for the official installation of a new signal light.
This is a safety feature local entities have worked together to better warn people traveling just down from the school to stop and be alert for the railroad crossing just down from the Cumby ISD football stadium and school. The crossing is one that doesn't have the warning cross arms, so this should help warn motorists when trains are on the tracks.
The project is one that multiple local officials have collaborated for a couple of months to achieve for the safety of Cumby students, staff, residents and other motorists who pass through the area.