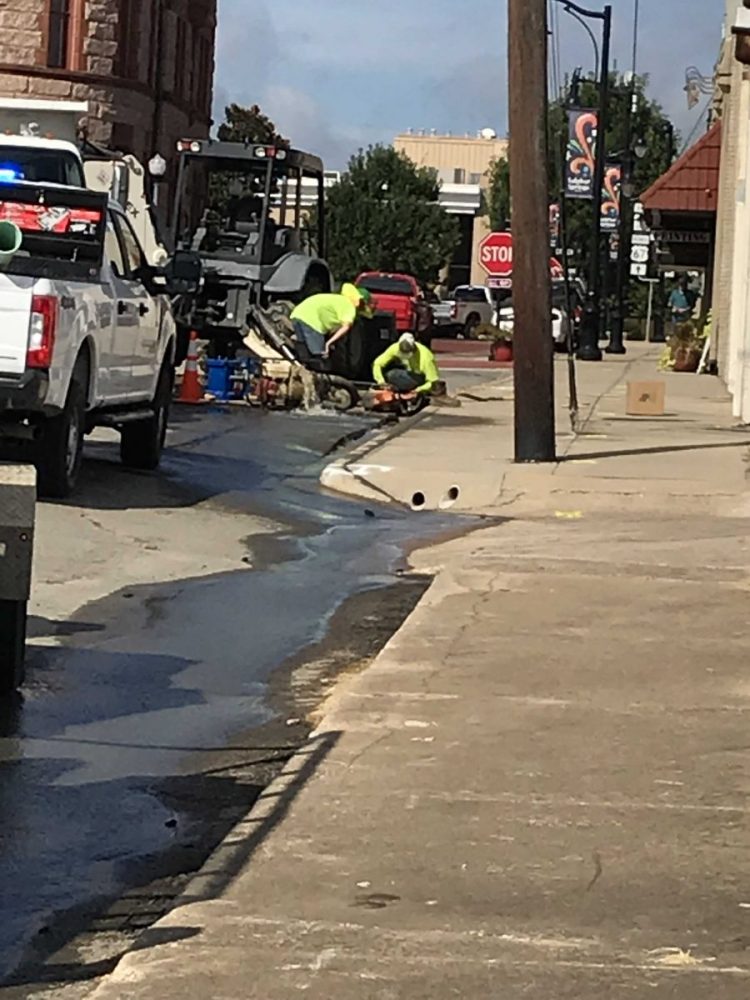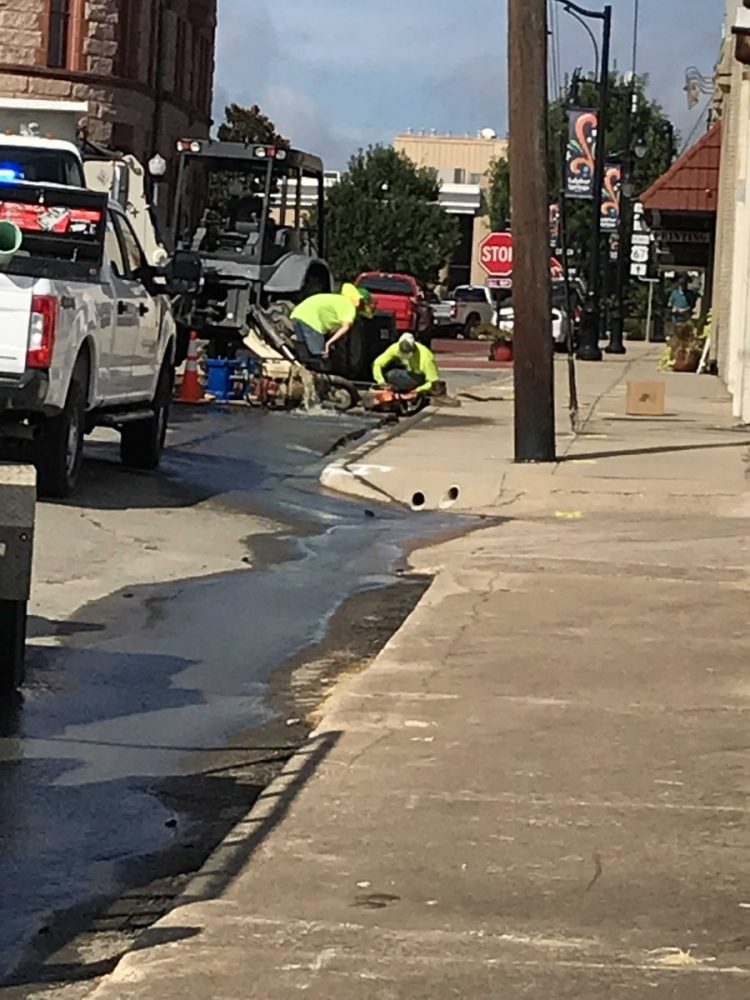 Motorists who frequent downtown should be aware of a street closing just off the square.
Jefferson Street from Oak Avenue to Rosemont Street was closed Wednesday morning after a water main ruptured, according to City Manager Marc Maxwell. Water sprayed down Jefferson to Rosemont as crews worked.
"This is the time of year when we start seeing more water main ruptures. When the ground dries, it shrinks and withdraws from the pipes in places. The old brittle pipes just can't take the strain," Maxwell said.
City workers were on scene just before lunch Sept. 11, bringing in new piping and materials needed to repair the damage, restore service and reopen the road. The city manager expects work to be completed there today.
Until the street is reopened, those traveling to and from Celebration Plaza via Jefferson Street will need to find an alternate route of travel.