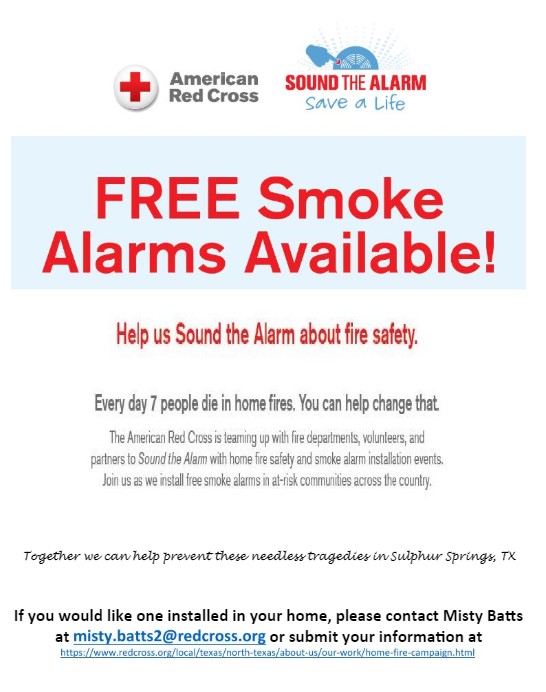 Red Cross is working with the Sulphur Springs TX Fire Department to make homes safer by installing free smoke alarms. Volunteers with Red Cross will work in teams to help install needed smoke alarms and educate home owners about fire safety and emergency preparedness. Members of Hopkins County Fire Department will be among the volunteers.
Please join us Saturday, September 21, 2019 10 AM – 3 PM
Lunch will be provided. Please wear comfortable shoes and dress for the weather.
We will gather at the 128-A Jefferson St, Sulphur Springs, downtown (the small stand-alone building across from First Baptist Church Spence Chapel)(Google Address: 125 College, Sulphur Springs)
To register:
Home Fire Prevention Campaign, Smoke Alarm
For more information, please contact Misty Batts, [email protected]