If you've driven down Gilmer Street at the Oak Avenue split this spring and summer, you most likely wondered what was planned for the property where the old house was removed. That is tabbed to become Stone Leaf
Stone Leaf Addition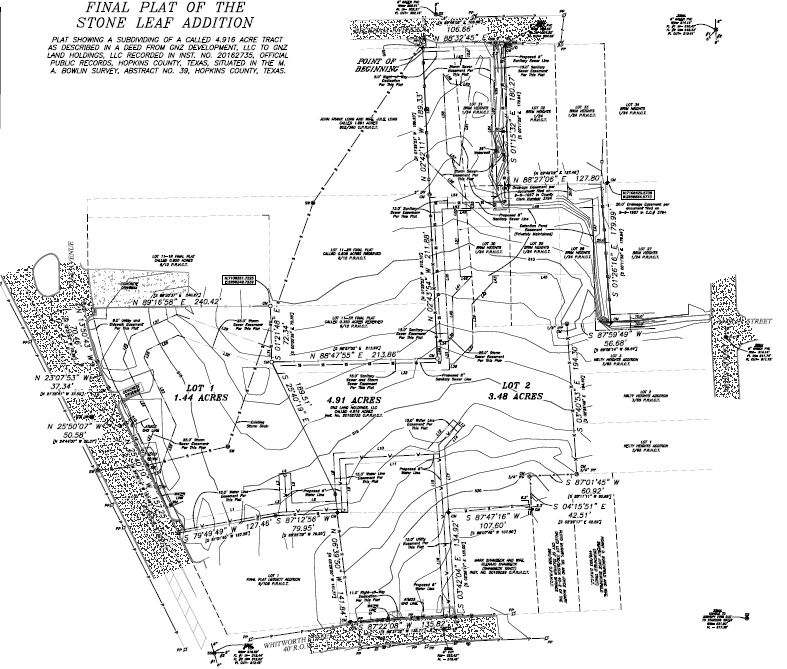 Sulphur Springs City Council this week agreed to a request from GNZ Land Holdings, LLC, to combine several lots totaling 4.916 acres of property, just off Gilmer Street, into two lots. This will become known as Stone Leaf Addition.
Lot 1 is 1.44 acres along Gilmer Street and has been designated for a multi-tenant building suitable for office, retail and restaurant type uses. It is zoned heavy commercial. This will be a new commercial building, similar to the strip center on Industrial Drive, just east of the Broadway Street bridge, which the developer also was responsible for, according to Sulphur Springs Community Development Director Tory Niewiadomski.
Lot 2 is 3.48 acres, located behind the first property, with frontage along Beckham and Whitworth Streets, an has been designated for multi-family residential. Proposed are six quadplexes and one eight-unit building, with multi-family zoning, Niewiadomski noted.
Key elements of the plan included the extension of public sewer and water service, as well as installation of a storm drain. The public sewer will extend from the western part of the property from Gilmer Street north out Beckham Street. Public water service will extend from Gilmer, south of Whitworth Street, to create a loop that will provide public water at the site as well as fire protection, according to Niewiadomski.
A storm drain will be rerouted from Gilmer, as well as through the site into a detention pond along the norther portion of the property to slow down storm water. This is expected to "significantly improve storm water run off from the site by constructing the retention pond," the community development director noted.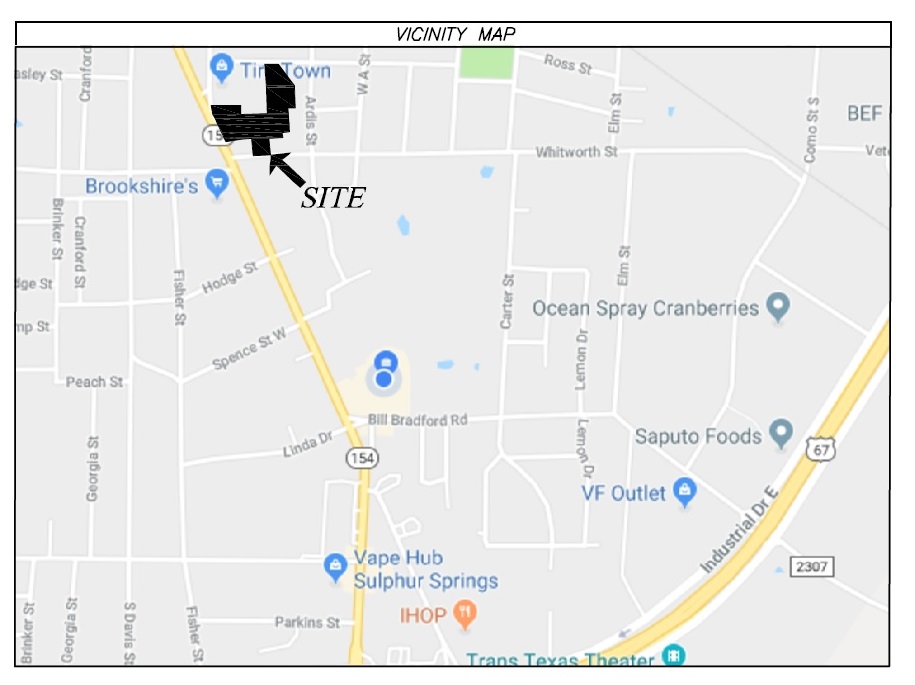 Sulphur Springs Planning and Zoning Commission at their Aug. 19 meeting recommended the City Council approve the plat request, and authorize the city manager to execute a community utilities contract for the utility extensions, Niewiadomski told the council when presenting the Stone Leaf plat request to them.
Place 6 Councilman Doug Moore asked if the contract and platting would be contingent on the city engineer giving his approval on the matter.
Niewiadomski said the city engineer was satisfied with the information presented during the P&Z Commission review and what was presented to the council at this week's meeting.
The City Council voted in favor of granting the plat request, and giving the city manager authorization to sign a facilities contract with GNZ Land Holdings, LLC, for the 4.916 acres of land.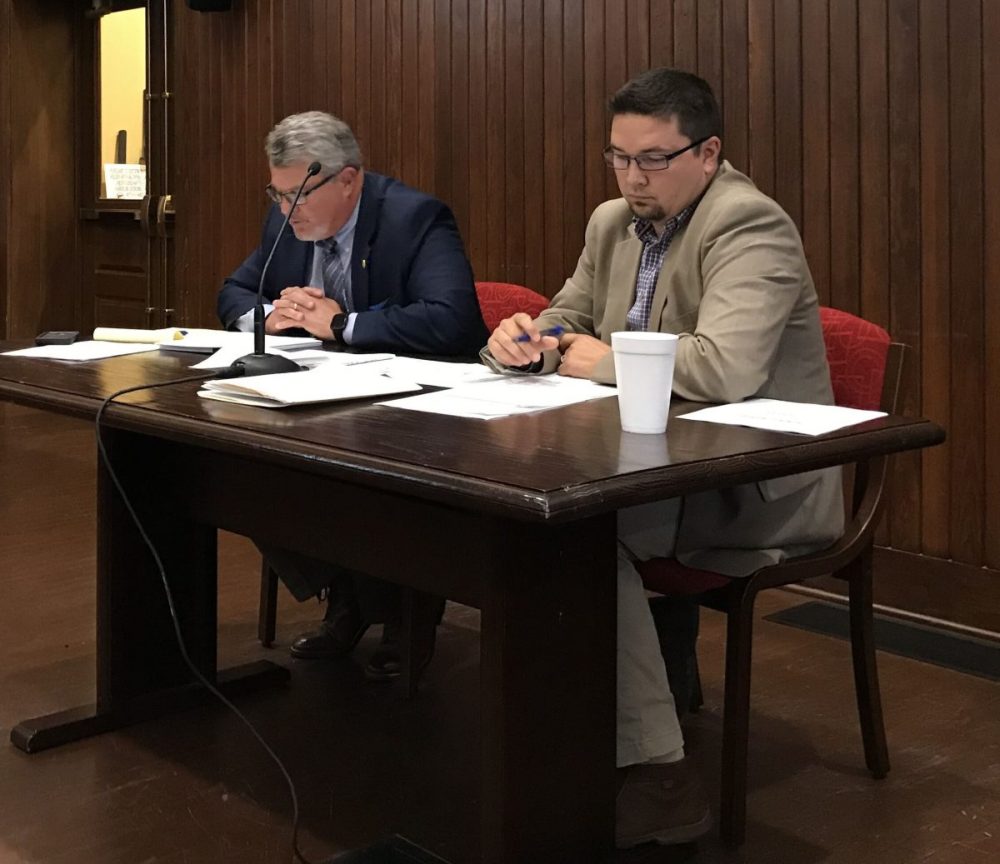 Asset Forfeiture Funds
Another proposal receiving the City Council's approval at the Sept. 3 meeting was one for improvements at the gun range used by local law enforcement.
Sulphur Springs Police Chief Jason Ricketson proposed using money from the asset forfeiture fund to address an old building on the property, to add some additional concrete and maintenance for the gun range facility. Ricketson said city and county staff would get together to develop a master plan for improvements at the gun range.