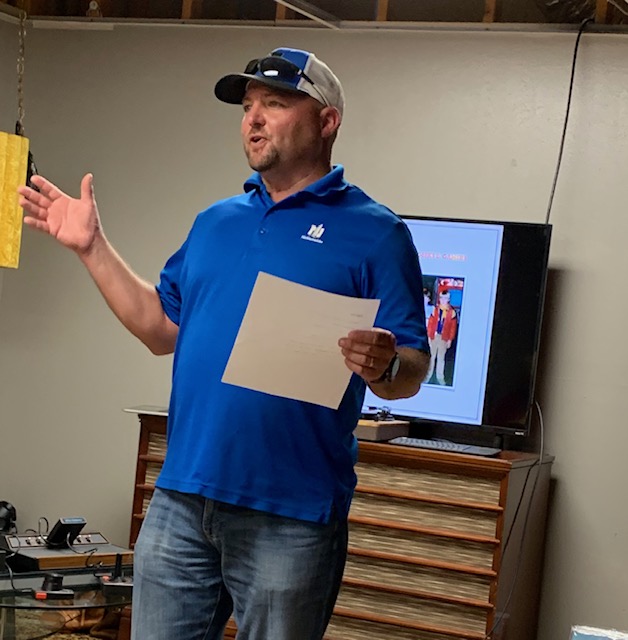 Jason Tully, President of the Downtown Business Alliance, addressed the DBA members who gathered on Tuesday September 10, 2019 at a new downtown business, VR Social at 317 Spring Street, located just behind the Sulphur Springs Police Department and Water Department. VR Social describes itself as "a collaborative space for Nerds, Artists, Geeks and Gamers". Owners Scott Hanson and Gina Ross invite all ages to check out the Virtual Reality games which can be played at numerous stations inside the building. DBA projects including World Wide Photo Walk, the Heritage Square Car Show, the Fall Decorating Contest and the Brick Street Vintage Market were discussed during the meeting. Afterwards, members were invited to try out the VR stations!
Bricks Street Vintage Market will take place on Saturday September 21, 2019 from 8am til 6pm along Connally Street and portions of Celebration Plaza. Already over 40 vendors have reserved booth space, and more vendors can be accommodated, offering antique, re-purposed, shabby chic and handmade goods. Find the entry form at sulphurspringsdba.com. Entries are also being sought in the first-ever Bicycle Decorating Contest, open to all ages. Bring your decorated bicycle that morning to the Vintage Market, park it in the judging area. Winners will be announced at noon, with a $100 top prize. Also, the first 100 shoppers who check in at the Vintage Market Information Center at The Magic Scoop that morning will receive a goodie bag stuffed with coupons and special offers.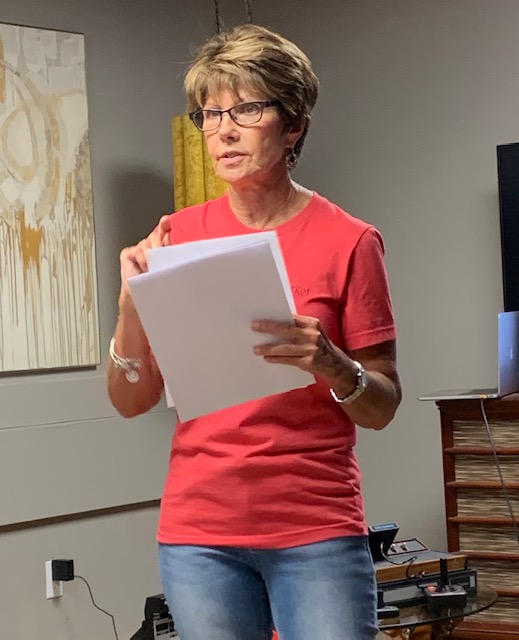 The popular Heritage Square Car Show is set for Saturday, November 2, 2019 from 8:00 AM to 12:00 PM on Celebration Plaza. To find out more or get an entry form, Contact Jason Tully at 903-440-6650 or [email protected]
Sulphur Springs joined in the World Wide Photo Walk several years ago, and the DBA is once again encouraging local amateur photographers to get involved for fun and prizes. The starting point for the group photo day on Saturday October 5 is Whimsey Boutique and Wine Bar at 9am. The suggested path includes Heritage Park and the downtown area, ending back at Whimsey at 11:30am. Interested persons need to sign up for the Scott Kelby Worldwide Photo Walk at https://worldwidephotowalk.com/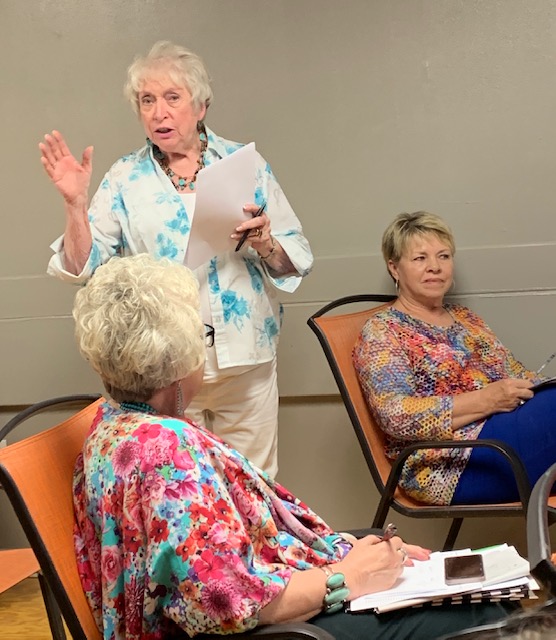 The Fall Decorating Contest is another DBA event that will be starting up soon. It will be open to businesses who will decorate the front of their business and help create a lovely backdrop for visitors and residents to enjoy during the Harvest season. Sign up at sulphurspringsdba.com.
Meetings of the Downtown Business Alliance are held on the second Tuesday at 5:30pm at a member location. Interested persons are welcome to attend.