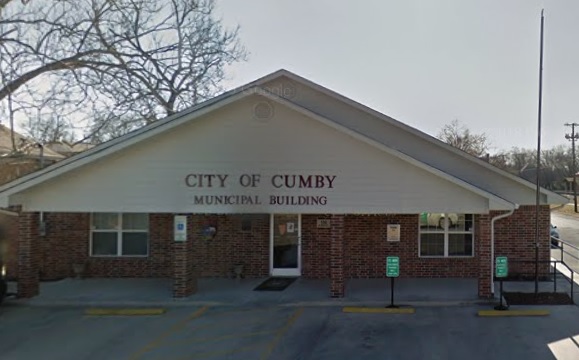 Water meter rates, the seizure fund, a grant, an emergency number and associate judge's evaluation are among the items to be discussed and considered at tonight by Cumby City Council.
During the 6:30 p.m. meeting Tuesday, Sept. 10, the Cumby City Council is slated to discuss and considered adopting a resolution authorizing submission of a Community Development Block Grant application, and designating a signer.
A public hearing for the Texas Community Development Block Grant Program application was scheduled Tuesday, Sept. 3, at City Hall. The city is proposing applying to Texas Department of Agriculture for the funding, which would help pay for road maintenance. Major road repairs are needed due to the flooding and rains of September and October 2018, which resulted in a disaster declaration for the county, according to city staff.
The city attorney has reportedly been working with Cumby officials to revise and draw up a new employee handbook. The proposed City of Cumby Employee Manual is slated to be presented Tuesday night for the council's consideration.
The Cumby City Council will be asked to consider appointing Mayor Pro Tem Doug Simmerman and Cumby Police Chief Paul Robertson as the only signers for the seizure fund at Alliance Bank, according to the agenda.
Also submitted for discussion and possible action are park reservations and deposit, selling city vehicles, and inter-local agreement with Ark-Tex Council of Governments and an emergency after-hours phone number.
The council also is slated to discuss water water rates.
The agenda also shows the council meeting in executive session to evaluate performance and discuss appointment of Quanah Wright as associate judge. They then will reconvene in regular session to take any action on the matter, if any is needed.
Reports are to be presented by the police department, maintenance department and fire department. Announcements may include matters of public recognition or upcoming events of local and regional significance; to advise the public of opportunities for service, recognition or recreation within the city; provide community charitable, civic and philanthropic organizations the chance to broaden their appeal by the timely publication of details of their programs and activities. Announcements can be made by the city council or city secretary or organization representative, and are limited to facts about events, congratulatory or approbative statements concerning servic eto the city or community, and invitations to participate in various events.
Any citizens who wish to make address the council may do so during the citizens' presentation portion of the meeting. Comments will be limited to 2 minutes, and may not be personal, unfounded, profane or slanderous, according to the agenda.
The meeting will begin at 6:30 p.m. Tuesday, Sept. 10, at City Hall, 100 East Main St. in Cumby.