If you have comments, questions or thoughts regarding the upcoming special election for Proposition A, then be sure to mark Sept. 24 on your calendar. A public hearing will be held at 7 p.m. that Tuesday at City Hall, 201 North Davis St., to notify Sulphur Springs residents of the scope and budget impact of the proposition.
Sulphur Springs City County at their regular July meeting called for the Nov. 5 election this summer in order to create funding for city parks improvements as well as a new activities center for senior citizens.
Proposition A would allow $200,000 per year of the funds generated from the 1/2 of 1 percent sales and use tax dedicated to Sulphur Springs-Hopkins County Economic Development Corporation. Instead of economic development by the EDC the funds would go to the city for use by Sulphur Springs Parks Department at Pacific Park and the Senior Activities Center.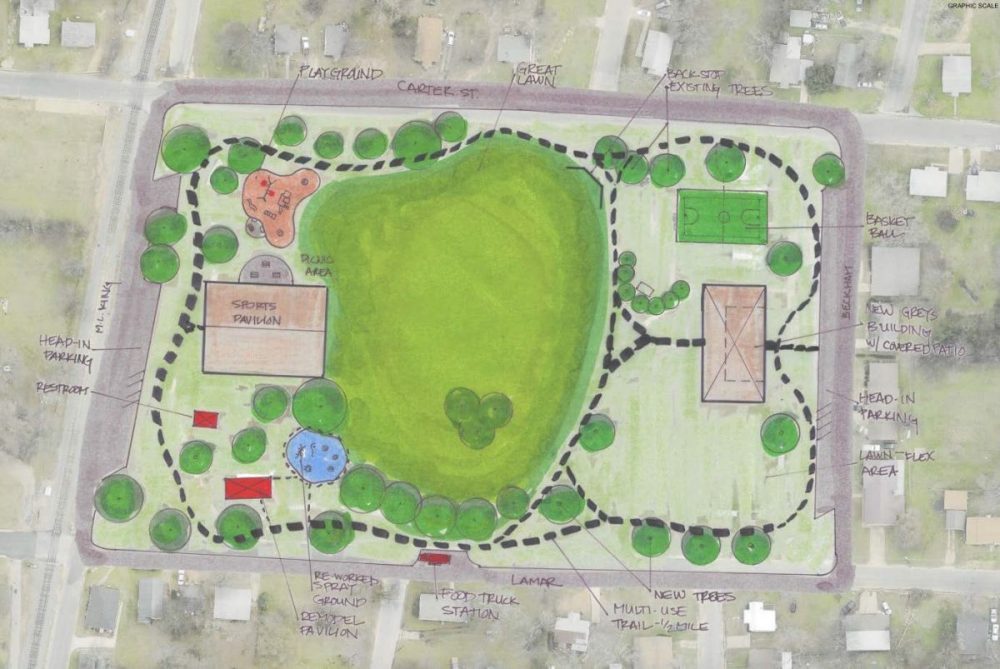 In order to redistribute the funds the matter must be approve in an election. For the last 20 years, the city has received $150,000 in funds for the EDC to help pay for park improvements which included Coleman Park. The funds would be borrowed, and the $200,000 per year would pay off that debt, if passed.
That will fund $3 million worth of bonds: $1 1/2 million to go to Pacific Park and $1 1/2 million for a senior center. We will also add to that another half-million dollars in grant funding from Texas Department of Parks and Recreation to go with the Pacific Park money. So that'd be a total of $2 million to go towards Pacific Park," Sulphur Springs City Manager Marc Maxwell told the council when presenting the election proposal at the July City Council meeting.
Pavilion proposed for Pacific Park

Proposal for a new Grays Building
While the two funding sources are not dependent on the other, both would go a long way toward funding the improvements the community asked for at community park planning meetings.
The funding may be used for construction and maintenance of specific categories of projects including buildings, equipment, facilities and improvements, according to Texas Local Government Code Annotated Section 505.152.
Major improvements have been proposed for Pacific Park, including a new, expanded Grays building to serve as a community center. On the other end of the park would be a sports pavilion that would include a basketball court and volleyball court, or provide space where chairs could be set up. These improvements would also mean a new playground and multipurpose area with backstop where baseball or other activities could be played and carried out.
Also proposed, if all of the other taxing entities relinquish an Oak Avenue property north of the railroad tracks to the city, is using the site to construct a new center better equipped to handle the multiple activities held for senior citizens.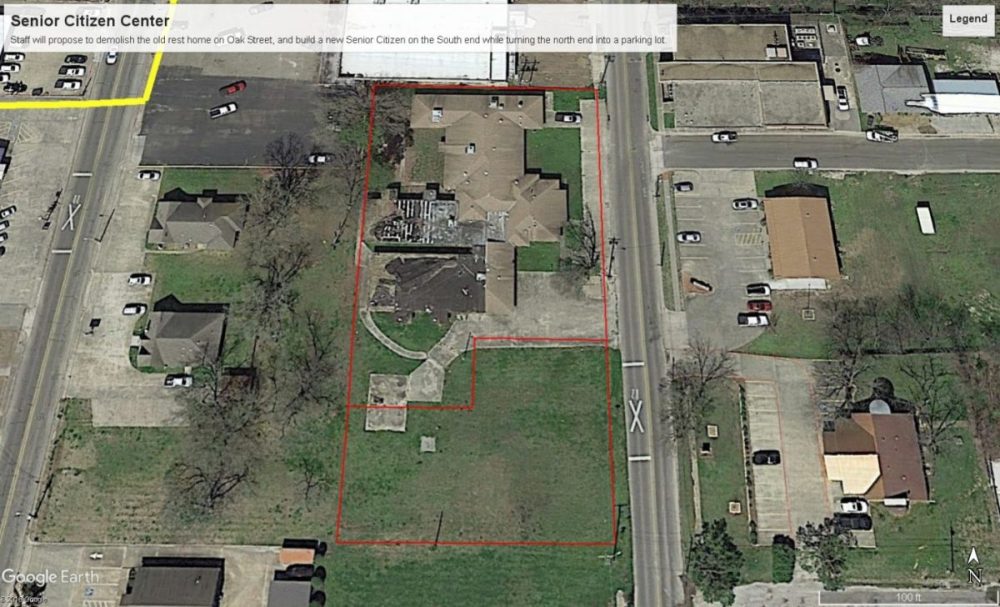 Sulphur Springs Independent School District Board of Trustees agreed to "strike off" the property to the city during their August meeting. Hopkins County Commissioners Court on July 1 agreed to sign over their ownership to the city. Hopkins County Hospital District Board of Directors as of their August meeting had yet to vote on the matter.
Asbestos at the current site would be address as the abandoned nursing home facility is removed. A parking lot would be located on one end of the property and a new senior citizens activity center would be constructed on the other end.