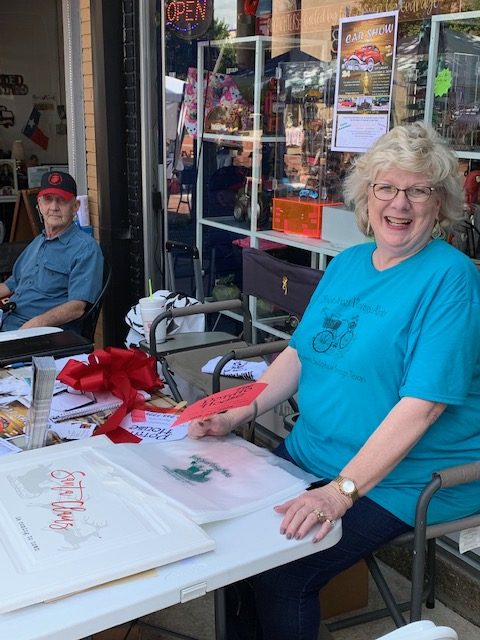 The second-annual Downtown Business Alliance event 'Brick Street Vintage Market' saw 60 different vendor booths scattered around the downtown square and areas of Connolly Street….and a steady stream of shoppers browsing and purchasing the artisan-made products and objects of art! From quilts to collectible glassware, rustic signs to farm fresh honey and jams, along with wonderful jewelry, fashion and handmade home decor items, it was a perfect downtown day of discovery and delight!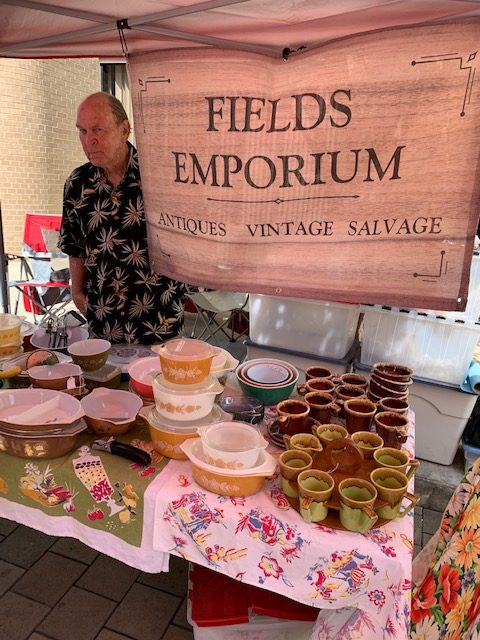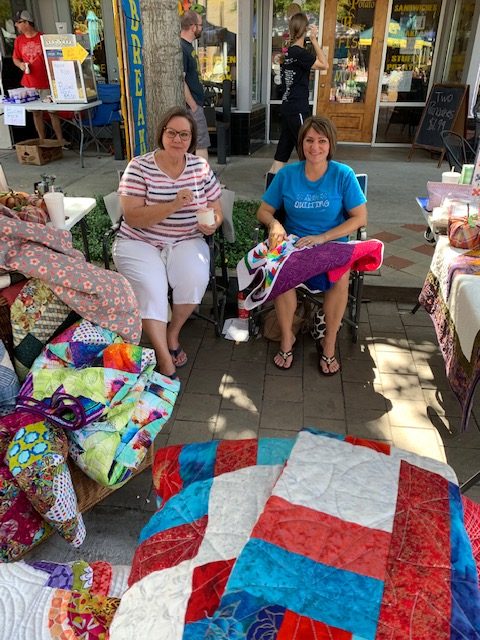 DBA Officers Linda Galligher, Lynda Hager and Joy Wilson, provided hospitality, operated the Information booth, took care of judging duties and helped answer questions. Billie Ruth Standbridge, who is both a DBA member and Quilt Guild member, did double duty by setting up a Quilt Show information booth at the Vintage Market. Judy Heilman, DBA committee chair for the vintage shopping event, arrived early to help the vendors get settled along the margins of the market. Mary Ames won the Best Decorated Vendor Space Contest. Her handiwork includes signs and wood products that she creates and paints. Food booths were not allowed this year, so that shoppers could acquaint themselves with the many places to enjoy lunch, snacks, desserts, coffees and teas, ice cream and even wine that downtown district merchants offer. The first-ever Decorated Bicycle Contest winner was Enola Gay Mathews whose bike reflected an "I Stopped to Shop Downtown" theme. She said, "I ride this bike in my neighborhood, but it was fun to dress it up today and take it to 'to town' for something different to do".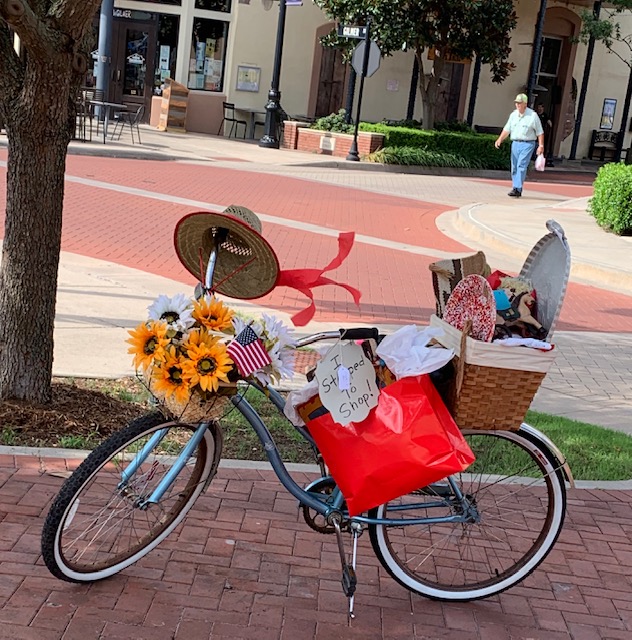 According to Judy, "it was a perfect day of Texas weather. Everyone had a good time and it went off beautifully! And successfully! We have it in the plans again for next year"! Find out about more DBA events, like the Car Show coming up downtown on Saturday November 2, 2019, by going to the website sulphurspringsdba.com.