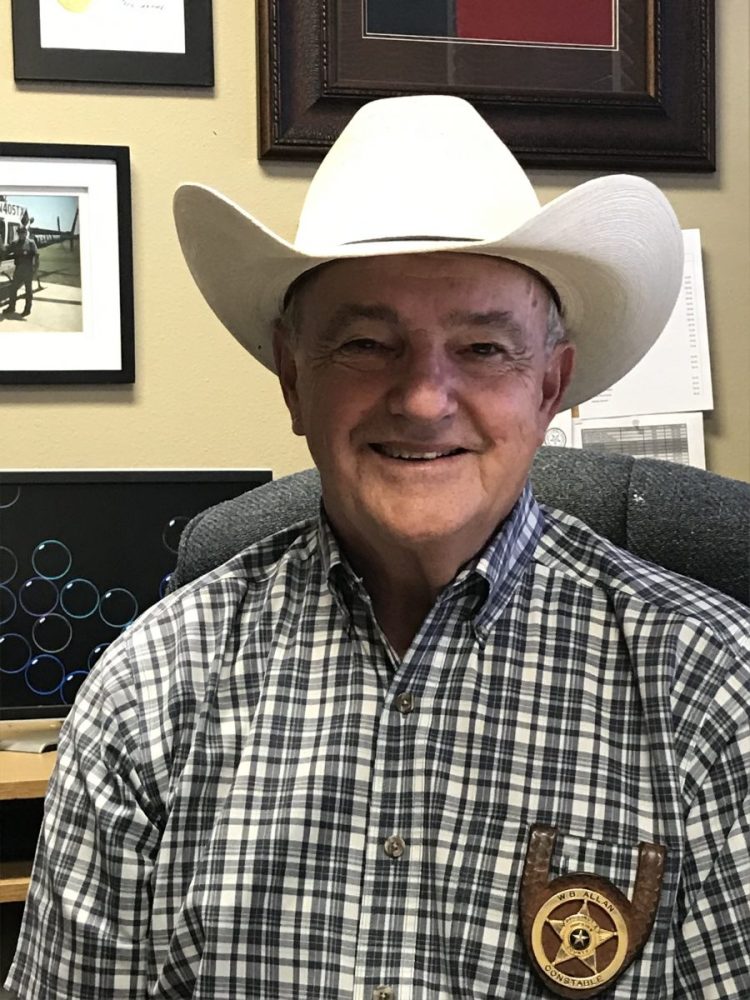 Precinct 2 Constable Bill Allan said Friday he does not plan to to seek another term in office.
"I have been part of Hopkins County law enforcement for around 20 years. I will be here until Jan. 1, 2021. Then, it will be 22 years. I've enjoyed my job and have been told I do make a difference," Allan said. "I have about 1 year and four months left. I'll continue to do my job the same as always."
He said he's tried and will continue to treat people with dignity and respect, and try to continue to make a difference in people's lives. Sometimes, he said, that can be achieved simply by listening to people talk about their lives or offering help where appropriate.
Allan said being a constable is a complex job that takes about a year to fully learn.
"I will work with whoever gets this to make the transition as smooth as possible. I will work with them beforehand and answer any questions they may have afterward. I've enjoyed serving the people of Hopkins County, but I feel I've done my share. It's time to get out and do other things I want to do," Allan said.
While in office, Allan said he's taken very little time off, about four weeks total in seven years, including one when his son died. He's looking forward to being able to travel to see his family and more of the country. He is looking forward to having more time to fly his plane too.