September 27, 2019 – 22 members of the Hopkins County Sheriff's Posse gathered for an annual group photo on September 25, 2019 on the steps of the Sulphur Springs City Hall, once a Federal building during the 1940's and 50's. The photo will be added to a permanent hallway display at the Hopkins County Sheriff's Department.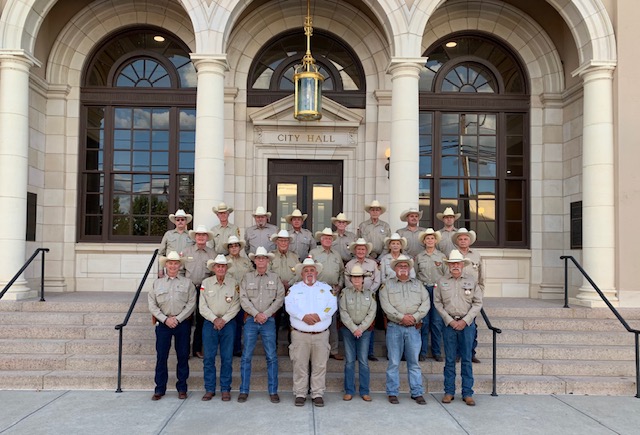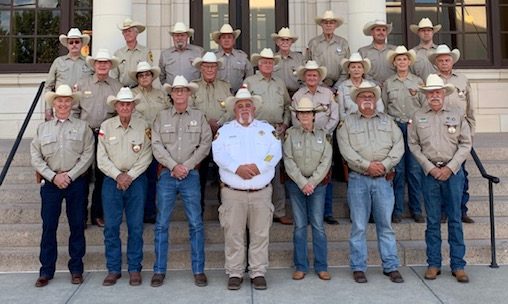 The Posse was organized almost 32 years ago in October 1987, and operates, under the authority of the Sheriff and by a set of by-laws, as a support to all law enforcement agencies upon request and approval by the Sheriff.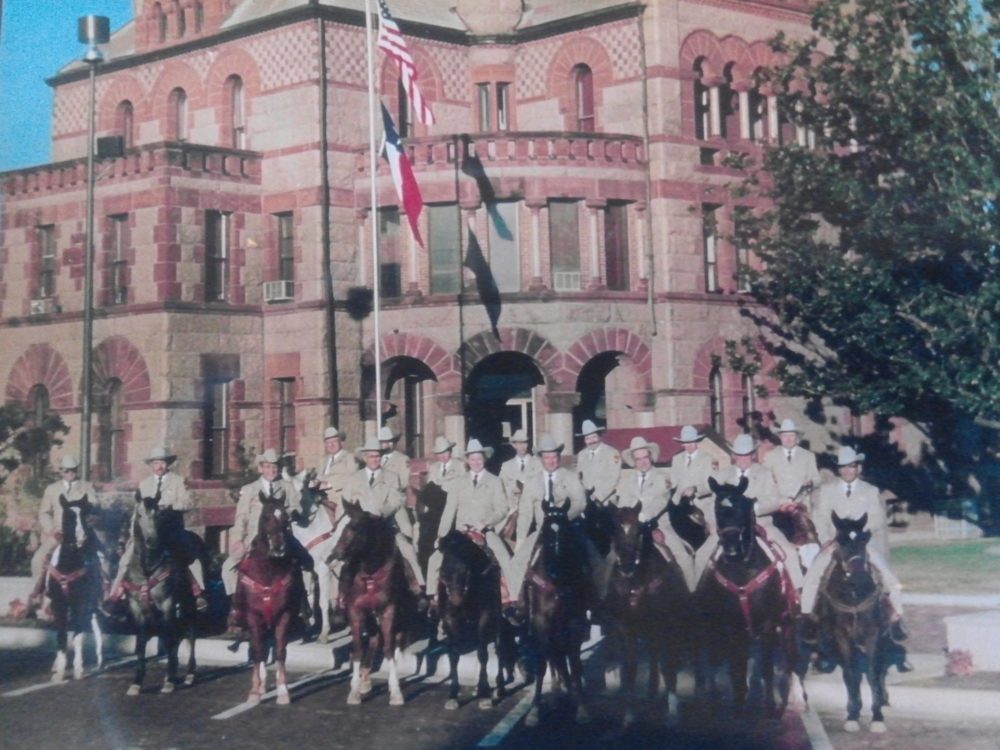 Here's a bit of their history. 'The idea of a posse began when Highway Patrolman Roger "Tex" Maynard and Sheriff's Deputy Ken Wisdom began discussing the organization of a horse-mounted posse. They approached then Sheriff Mark Bassham with the idea. He conferred with other sheriffs who had a posse in their jurisdiction. Bassham agreed to the idea. The posse would be comprised of a maximum 40 members of good moral character, with no criminal record, and an interest in support of Law Enforcement. The members must have a horse and transportation for it. The first members of the Hopkins County Posse were bankers, law enforcement officers, business men, blue collar workers, and several retired individuals'. The original membership was sworn in when they gathered on Halloween night October 31, 1987 for a stew and organizational meeting at Aiguier Cemetery.