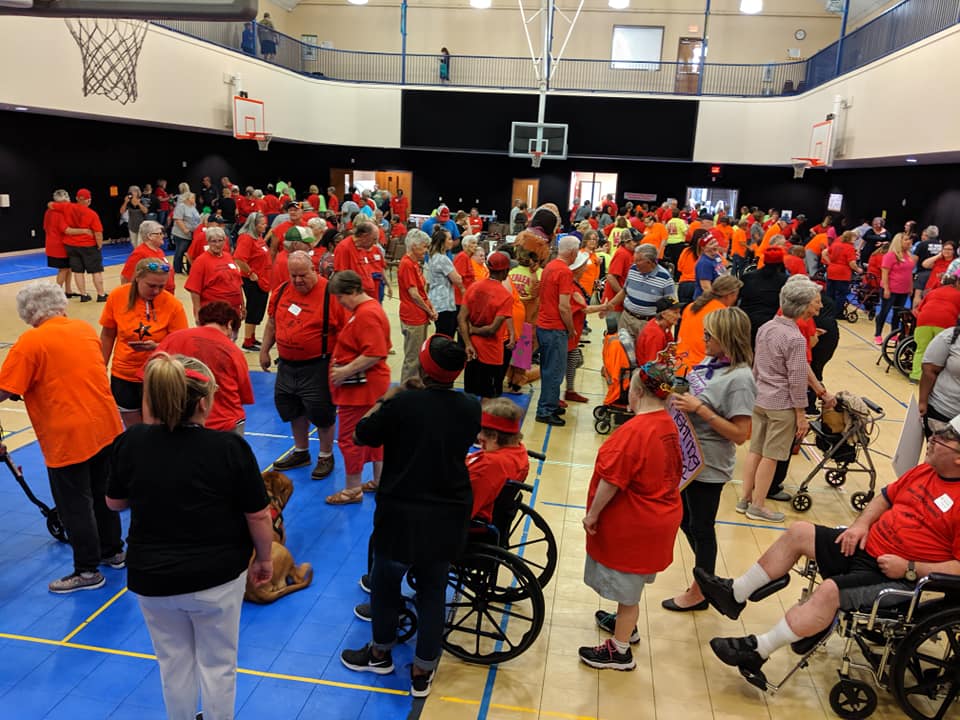 A large group of Senior citizens who wished to match their skills against others in their age groups found a lot of fun on Thursday August 29 at The Roc in the 2019 Senior Summer Olympics. Many brought their own cheering section and mascot! The more than 200 individual competitors in the games were age 50 and up. Rehab and Nursing Facilities competed in the Spirit category. Karon Weatherman, Director of the Sulphur Springs Senior Citizens Center, reported to KSST on the games and the winners.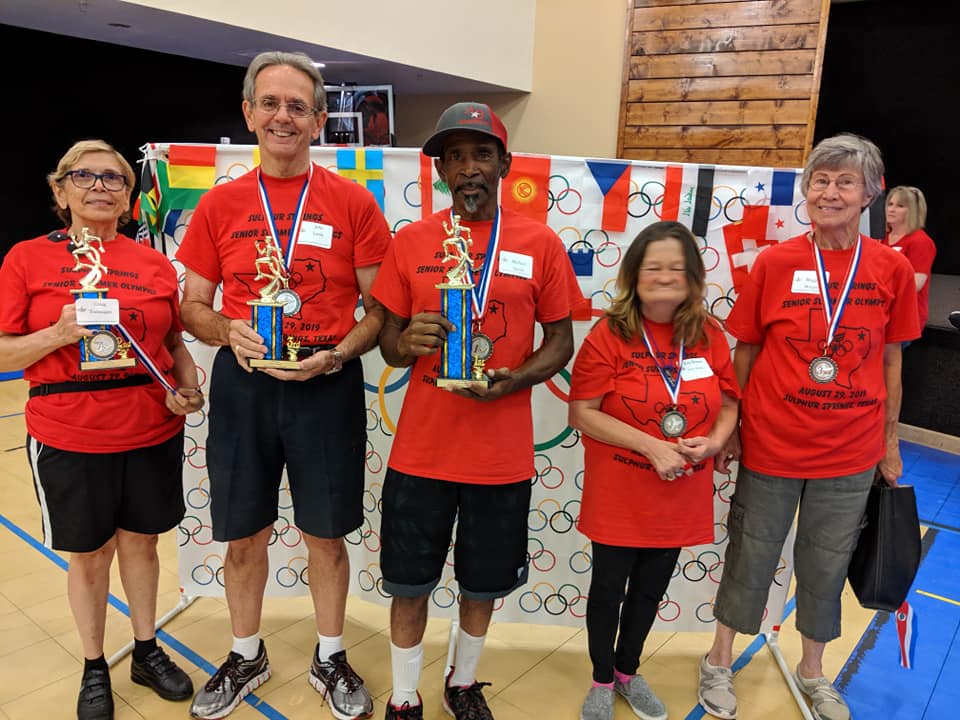 Named Most Athletic was Michael Smith, who took home 5 medals and a trophy
Spirit Award, 1st Place – Azalea Trail of Grand Saline,
Spirit Award, 2nd Place – Willow Creek of Mt Vernon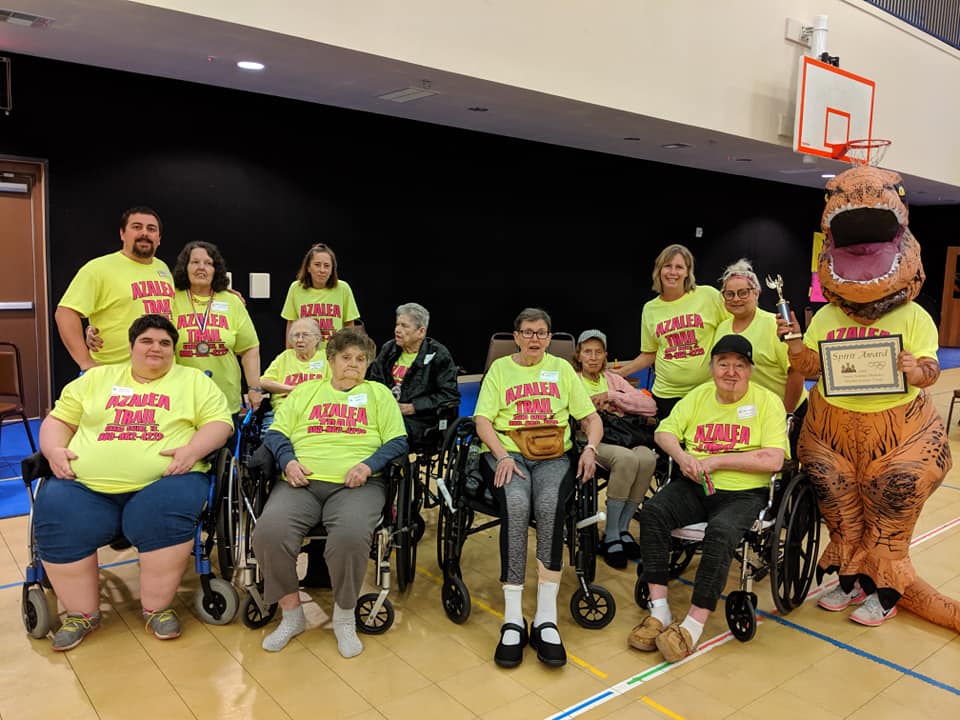 IK
1st Place Michael Smith
2nd Place – Craig Toenniges
3rd Place – John Little
Wheelchair Race
1st Place – Glen Fulbright
2nd Place – Kay Norwicki
3rd Place – Cindy Bolin
Horse Shoe
50-59
Dale Camp
Julie Stinson
Ana Benson
60-69
Leonard Rocha
Michael Smith
Mary Wilhelm
70-79
Patricia Peacock
Betty Green
Joe Don Peacock
80-Up
WG White
Wilma Thompson
Ursula Campbell
Wheelchair Walker or Cane
Ronnie Shaw
Rhonda Hernandez
Charles Hill
Nerf Javelin
50-59
Jim Perriett
Dale Camp
Ana Benson
60-69
Leonard Rocha
Michael Smith
Steve Ross
70-79
Patricia Peacock
Charles Darr
Joe Dan Peacock
80-Up
Doris White
Esther Cox
Betty Holden
Wheelchair Walker or Cane
Gary Griffin
Ronnie Shaw
Billy Walker
Frisbee Golf
50-59
Ingrid Aga
Ana Benson
Dale Camp
60-69
Kathy English
Marjean Allen
Vender Wright
70-79
Charles Darr
Nell Warren
Craig Toenniges
80-Up
Ruenell Martin
Jim Helferich
Shirley Brock
Wheelchair Walker or Cane
Ronnie Shaw
Carl Potter
Beth Barrett
Washer Pitching
50-59
Butch Camp
Dale Camp
Ana Benson
60-69
Michael Smith
Leah Garcia
Teresa Rocha
70-79
Allen Mayo
Samantha Wilkins
Gloria Herriage
80-Up
Wilma Thompson
Beth Barrett
W G White
Wheelchair Walker or Cane
Charlie Sims
Chris Crowell
Gary Griffin
Bean Bag Toss
50-59
Carl Potter
Rhona Hernandez
Marjean Allen
60-69
Michael Smith
Leonard Rocha
Vender Wright
70-79
Hillis Bass
Donald Dorsett
Martha Helferich
80-Up
Wilma Thompson
Rayborn Gartin
W G White
Wheelchair Walker or Cane
Glen Fulbright
Lavenia Mobley
Chris Crowell
200 Seniors Competed in Games. The score keepers and registration workers were from the Hopkins County Marketers Association. Nine Rehabilitation and Assisted Living Facilities represented, and each Facility brought their own workers and volunteers to help with their
residents. Everyone also enjoyed snacks of Water, Bananas, Peanut Butter Crackers and Trail Mix and free T-shirts, compliments of event sponsors.