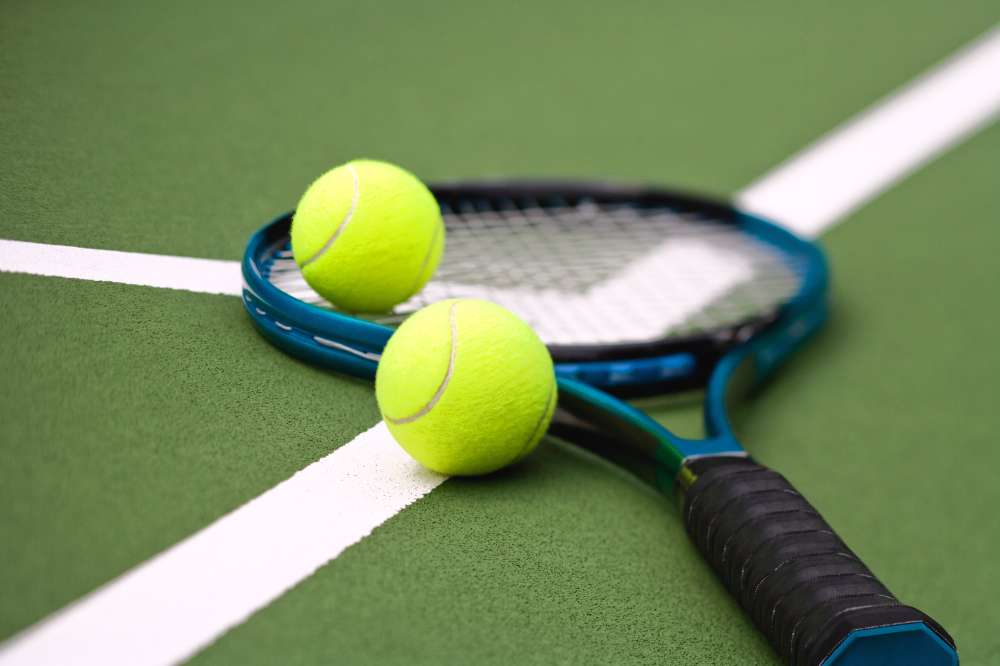 Back on Aug. 15, Wildcats Team Tennis dropped a close 10-9 match against Bullard in a Whitehouse tournament. In a rematch Thursday, Aug. 29, at Tyler Junior College the Wildcats won 13-6.
There were several factors that contributed to the turnaround. Two weeks earlier, the Wildcats were near the end of a grueling 10-matches-in-two-weeks stretch that included several two-match days. Since then, the Wildcats have had only one match a week with lots of practice time to work on problem areas.
Wildcats Tennis Coach Tony Martinez cited serving as an example. He said the Wildcats had lots of double faults early this season. With practice, he says serving is showing lots of improvement
The Wildcats also turned things around in doubles matches and in #1 boys singles. Coach Martinez says two weeks ago, the Wildcats finished doubles matches against Bullard down 5-2. He says Thursday the Wildcats were up 5-2.
Two weeks ago, #1 boys singles player Jonah Kirkpatrick lost his match. Thursday Coach Martinez says Kirkpatrick played well and won his singles match. Kirkpatrick also teamed up with Jeauxleigh Cantu to win their mixed doubles match.
Aaron Lucas and Logan Schumacher continue to play well for the Wildcats. They won their boys doubles match and both also took boys singles wins.
Jordan Gonzales won his boys singles match and teamed with Waylon Matlock to win a boys doubles match.
Carlos Lopez also won his boys singles match and teamed with Alex Romero to take a boys doubles match.
Coach Martinez was also pleased with two girls singles wins from veteran players. Katie Beth Herd and Harleigh Stiegent got wins. Sophomore Emily Dick also won her girls singles match. The girls doubles team of sophomore Paige Miesse and freshman Tryniti Luckett also won their match.
The only negative on Thursday was an injury to #1 girls singles player Cantu. Coach Martinez says she fell hard on the court and appeared to hurt her back. He says she is seeing a doctor to determine the extent of her injury. Despite the injury, Cantu continued to play and finished her match Thursday.
The Wildcats open district play Tuesday at the Wildcat Tennis Center against Lindale.