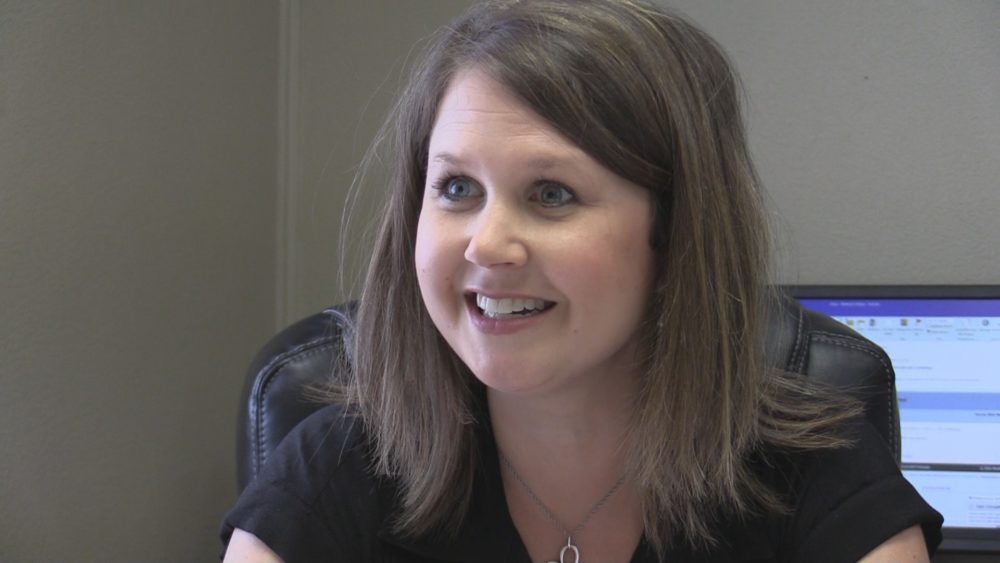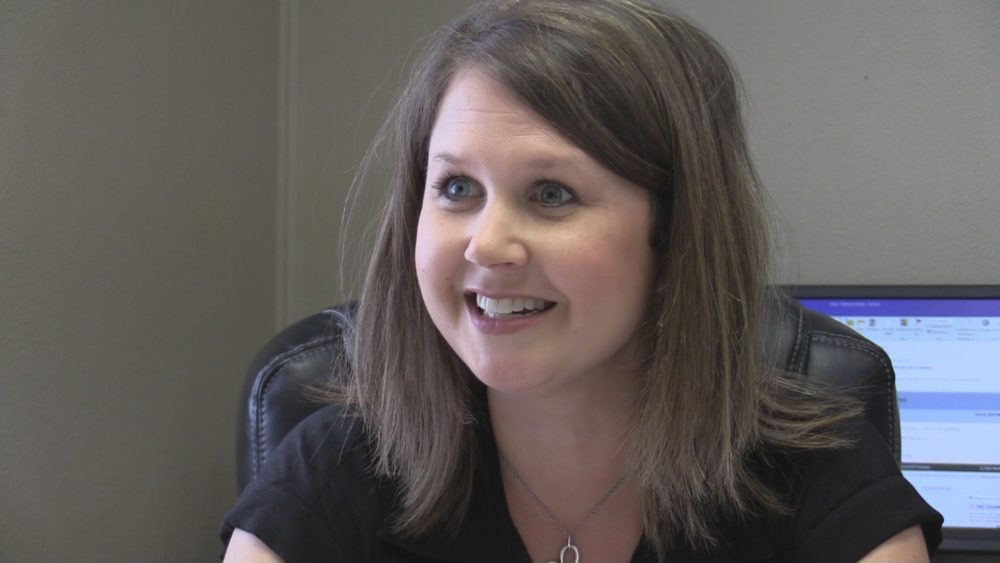 According to Hopkins County Chamber of Commerce President and CEO Lezley Brown and Chamber Vice President Logan Vaughan, the new offices are 'in a whirl' of preparations for the annual World Champion Hopkins County Stew Cook-off's special 50th Anniversary event! Their much anticipated move to new quarters at 110 Main Street has coincided with the final stages of the largest annual Chamber event of the year, and so it's keeping their two-and-a-half paid employees very busy! Along with Lezley and Logan, long-time office manager Cathy Williams now puts in three days per week, Wednesday through Friday. Chamber board members and volunteer Ambassadors also fill in as needed to handle the rest of the duties. As Lezley put it, the phone is always ringing, and that's good!
Logan Vaughn came on board this summer to assist Lezley in the mission of serving the business community; existing businesses and industries as well as the fledgling 'baby businesses' which can share the new building. Overall, about 2/3 of the 4,000 square feet of space inside 110 Main Street is devoted to the public offices of the Chamber of Commerce along with two conference rooms that can be reserved for use by Chamber members. The other 1/3 of the space houses four 'incubator' or start-up offices. As Lezley explained, "it's long been our goal to assist existing business owners from small to large, but we felt we could do even more by assisting those newer ones which need professional office space but aren't quite ready to take the plunge and be completely stand-alone. This way, these business people can utilize a private office space with internet, copier and conference room privileges for awhile as they cultivate their enterprise within a vibrant business locale, our downtown".
Although it took several months longer to get into the new Chamber offices due to so much rainy weather in 2019, the staff is thrilled to have finally moved out of temporary quarters and opened their doors to the public. Lezley stated "it is also a welcoming headquarters for visitors and new residents, with an exciting view of Celebration Plaza. It's our mission to promote better business and a better quality of life in Sulphur Springs and Hopkins County. And we want to be a place you feel welcome in, and hopefully, want to move here!"
Local residents are reminded that the 2019 "Stew Contest" is not only an draw for visitors, this year's event will be a major one for families. Already, there's a half-dozen family and school reunions planned on the stew grounds, and there's room for more. Be sure and get a "stew site" by Friday September 13 and plan to host your own get together during Friday night October 25 and Saturday October 26 activities during the 50th Anniversary Celebration of the World Champion Hopkins County Stew Cook-off! Find out more on Facebook or contact hopkinschamber.org, phone 903-885-6515 or stop in at 110 Main Street, downtown.