Persons in families which have been touched by Alzheimer's Disease, dementia and related disorders support the respite program in Sulphur Springs, Texas called "Terrific Tuesdays". This weekly program provides 5 hours of respite for caregivers while providing five hours of fun, stimulation and social interaction for their 'patients' who are often family members. The primary way the non-profit program is funded is through an annual fundraiser called 'A Walk to Remember' which the public is invited to take part in, as well as several "mini-walks'. For 2019, the date for 'The Walk' is Thursday October 3 at 10:30 am at a new location, Celebration Plaza downtown Sulphur Springs.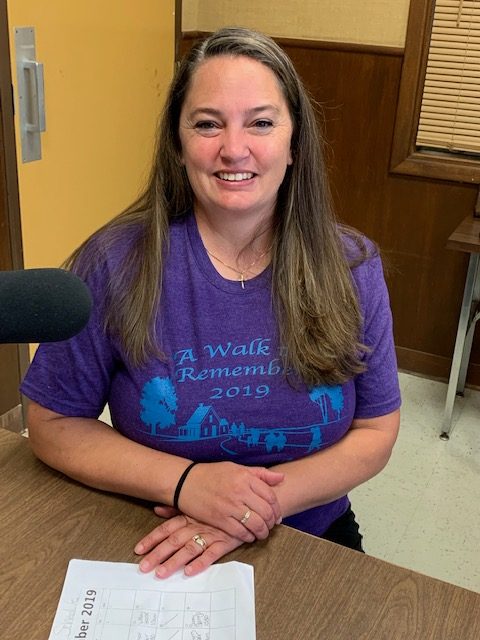 According to program director Tammy Reardon, Alzheimers sufferers who come to the Terrific Tuesday program find friends, fun, music and interesting activities. Each participant is assigned a 'buddy' who helps them play the games, interact with the group and enjoy a meal and snacks amid a light 'party' atmosphere with seasonal or holiday decor. They can sing, laugh and enjoy memory games, crafts and stories. Each participant receives special individual attention, and many refer to the program as "their club". While their loved one is at Terrific Tuesdays, caregivers can take 'R and R' time for themselves, take care of errands or put attention on personal business. Caregivers whose loved ones have attended Terrific Tuesdays have called the program 'a blessing' and 'a treasure'.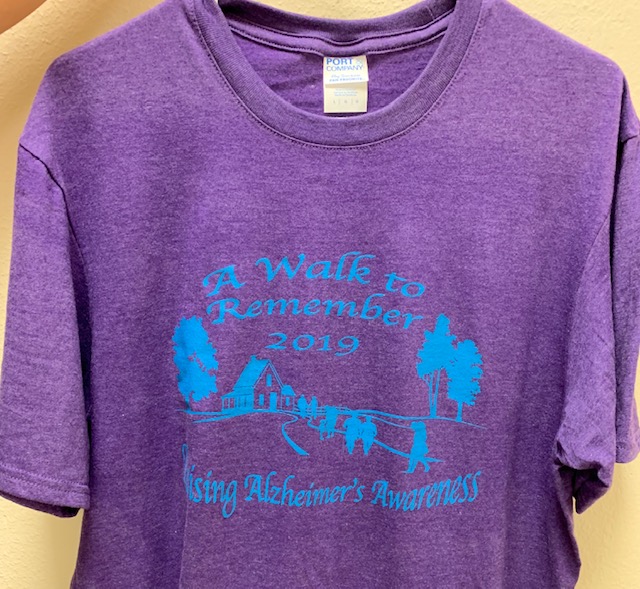 To support the program, funds are necessary and have traditionally been provided through donations made during the early autumn at the annual Walk to Remember, at the mini-walks and through T-shirt sales. Individuals, church groups, business and industry leaders are among donors to Terrific Tuesdays. If you would like to help out, attend one of the mini-walks and purchase a 2019 T-shirt or just leave a donation by check. You could drop in during a Terrific Tuesday session at First United Methodist Church and leave a check, or you can mail a check to FUMC att: Terrific Tuesdays, 301 Church Street, Sulphur Springs, Tx 75482. You can also drop off a check made out to Terrific Tuesdays at the Senior Citizens Center at 150 MLK Drive on any weekday morning. Additionally, this year's T-shirts are available at the Sr's Center while supplies last at a cost of $20, and at any of the mini-walks.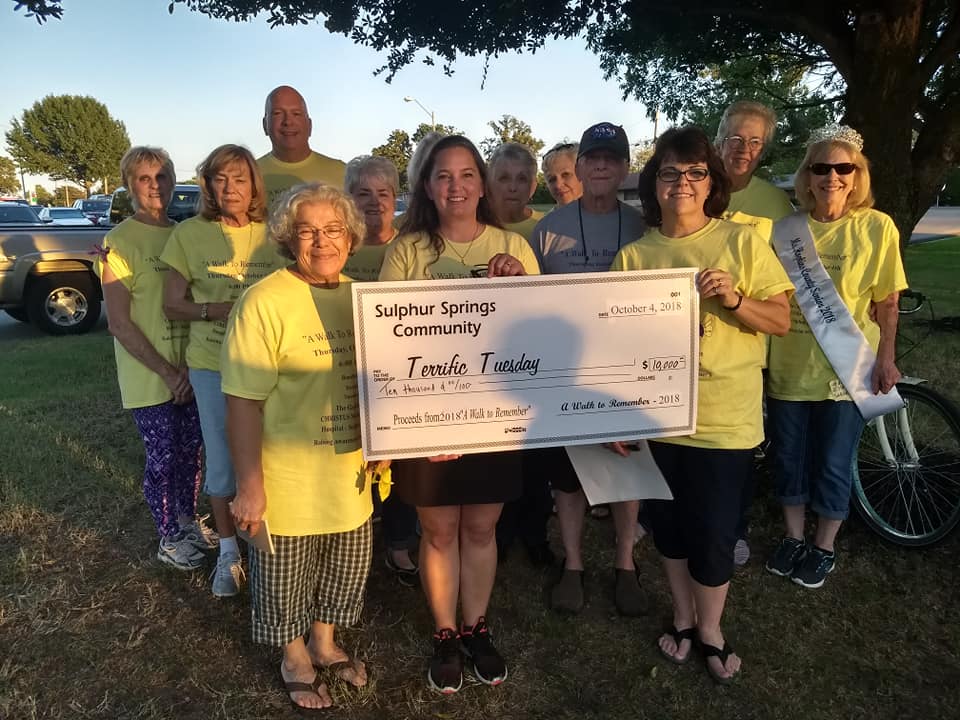 For 2019, ten 'mini-walks' are planned prior to the Walk to Remember in October. The mini-walks are brief gatherings at sponsoring locations around Sulphur Springs which provide hospitality and refreshments and an opportunity to donate to the Alzheimer's awareness cause. Here are the mini-walk dates, times.
Terrific Tuesdays (FUMC) Tuesday September 10 @ 10 am
Sulphur Springs Health and Rehab, Wednesday September 11 @ 10:30 am
Sulphur Springs Seniors Center, Thursday September 12 @ 9:30 am
Wesley House Asst. Living, Friday September 13 @ 10am
Pioneer Crossing, Wednesday September 18 @ 10:30am
Hopkins Place Asst. Living, Wednesday September 18 @ 2pm
Carriage House Manor, Monday September 23 @ 10am
Rock Creek Health and Rehab, Wednesday September 25 @ 10am
Sulphur Springs Imaging Center, Thursday September 26 @ 10am
Sunny Springs Health and Rehab, Friday September 27 @ 10:30 am