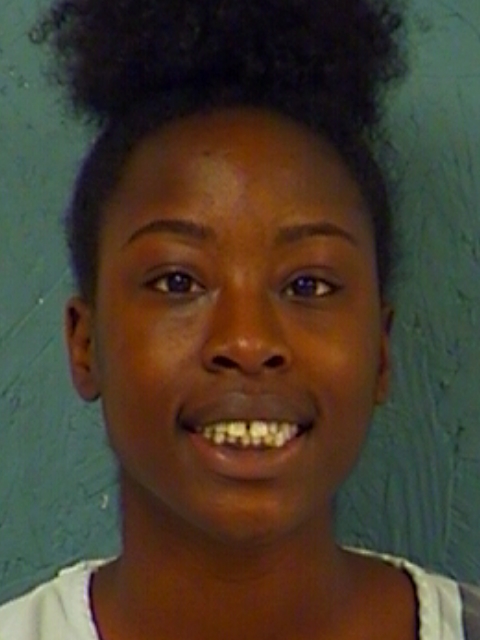 A 20-year-old Sulphur Springs woman ended up with not only a misdemeanor marijuana possession charge but also a felony tampering with evidence charge. She allegedly tossed a bag of marijuana out of a vehicle window during a traffic stop, according to arrest reports.
Sulphur Springs Police Officer Nick Floyd reported he first noticed the Dodge Challenger because it appeared to be speeding. Radar showed the car to be traveling at 37 miles per hour in the 30 mph speed in the 1600 block of Mockingbird Lane. Floyd turned on his patrol car lights to initiate a stop at 11:04 p.m. Aug. 17. During the stop, Officer Floyd alleges a bag was thrown out the passenger's side window of the car.
As he contacted the occupants, Floyd reported smelling a strong odor of marijuana emitting from the car. The Sulphur Springs woman and the passenger were ordered out of the car. Officer Floyd conducted a probable cause search. When asked what they threw out, both initially denied doing so, Floyd alleged in arrest reports.
A second deputy arrived to assist in the search. Floyd walked approximately 50 feet behind his car, where he retrieved the item thrown from the car. It was on the edge of the road. The bag contained a green, leaf-like substance believed to be marijuana.
Both people from the car were advised of their rights. At that time, Destinee Freneisha Weeks allegedly admitted she threw the bag out the passenger's side window while driving. Both occupants gave the same account. Weeks was arrested for possession of less than 2 ounces of marijuana and tampering with or fabricating physical evidence and the car was impounded.
Weeks was released from the county jail Sunday on $10,000 bond on the tampering with evidence charge and $1,000 on the possession of marijuana charge.