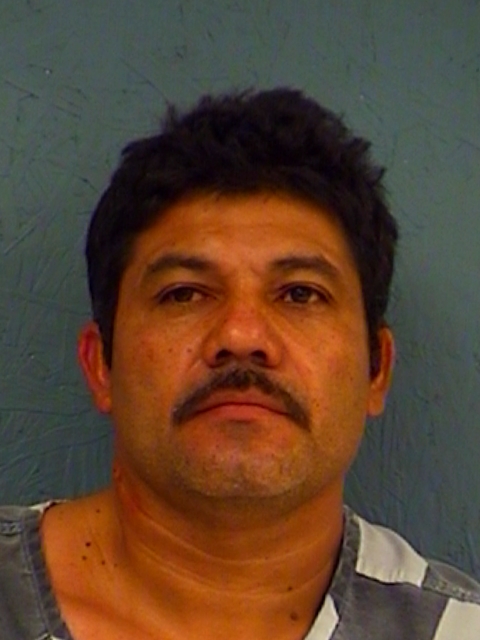 A 47-year-old Sulphur Springs man taken into custody Saturday after allegedly holding a knife to his wife's throat, and biting her mouth and nose.
Sulphur Springs police officers responded at 10:56 a.m. Saturday, Aug. 24, to a disturbance involving a knife in the 600 block of Lee Street. Upon arrival, officers contacted the alleged victim. Milton Pineda allegedly accused his wife of being unfaithful to him, then assaulted her by holding a common kitchen knife to her throat, causing minor cuts. Pineda was also accused of biting the woman on her mouth and nose, Sulphur Springs Police Lt. Pat Leber alleged in arrest reports.
Prior to police arrival, Pineda reportedly turned the knife on himself, holding it to his own throat, causing a minor cut, but denied trying to harm himself, police wrote in arrest reports. As he was taken into custody, he reportedly commented that if arrested he'd flee back to Honduras as soon as he got out of jail. He was arrested and placed into the county jail for aggravated family violence assault, Leber alleged in arrest reports.
Pineda remained in Hopkins County jail Monday morning, Aug. 26. His bond on the felony charge was set at $100,000, according to jail reports.