A 21-year-old Sulphur Springs man was alleged early Sunday morning to have assaulted a woman while intoxicated, and later to have punched a corrections officer.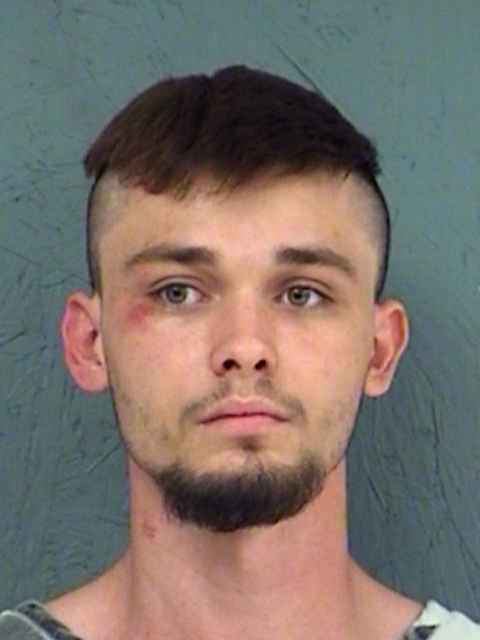 Sulphur Springs Police responded to a complaint of an assault. A woman had obvious facial injuries, including bleeding from the nose and mouth. Dillon Earl Stubblefield aka Dylan Stubblefield, the woman's common-law spouse, was accused of committing the offense, according to police reports.
Stubblefield was not present when officers arrived at the Helm Lane residence he shares with the alleged victim. Stubblefield reportedly arrived in the parking lot, where officers contacted him. The officers, in arrest reports, alleged a strong odor of alcohol emitted from him.
When asked for identification, the 21-year-old reportedly identified himself as Dillon Smith, then attempted to evade officers by trying to run away. He ran to the side and jerked away from the officer, attempting to detain him. The man was reportedly "restrained to the ground," and suffered minor injuries such as scratches when he continued to resist despite being told to stop and cooperate.
He was placed into handcuffs and transported to jail, where he allegedly remained combative and was placed into a a "v-cell" for his protection and safety of jail staff, according to arrest reports.
The man, identified in arrest and police reports as Dillon Stubblefield, was charged with public intoxication, family violence assault, failure to identify by giving false information and resisting arrest, search or transport, for his behavior to that point, according to arrest reports.
When the door to his cell was opened around 7:30 a.m. Sunday, Stubblefield allegedly punched a the jail corrections officer in the face, resulting in a charge for assault of a public servant, according to jail and police reports.
Stubblefield remained in the county jail Monday morning on the charges, according to jail reports.
---
The Hopkins County Sheriff's Office is located at 298 Rosemont St., Sulphur Springs, TX 75482. Non-emergency calls can be made to (903) 438-4040.