August 2019 – A suspicious person complaint resulted in discovery of methamphetamine and a 30-year-old Campbell man's arrest Wednesday morning.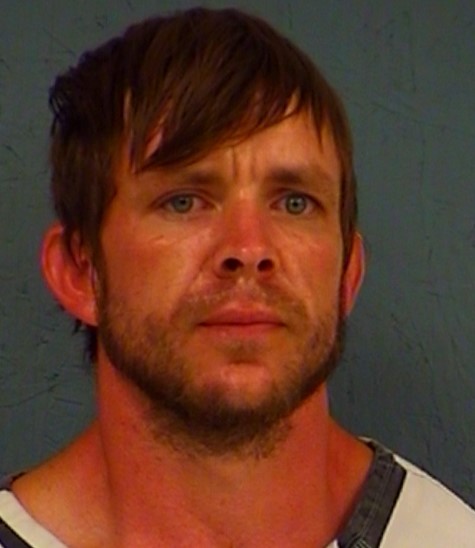 Hopkins County Sheriff's Deputy Richard Brantley and Investigator Wade Sheets responded at 9:37 a.m. Aug. 14 to a report of a suspicious person on FM 275 north. Deputies located and contacted 30-year-old Kenneth Wayne Busby of Campbell. A records check reportedly showed Busby to be wanted for outstanding expired driver's license, driving while license invalid and speeding charges. The original offenses were alleged in jail reports to have occurred on June 16, 2017. He was placed under arrest at 9:42 a.m. on the charges, according to arrest reports.
A pat down by sheriff's officer revealed a white, folded up piece of paper with a white crystal-like substance in it in Busby's pocket. The substance reportedly field-tested positive for methamphetamine, resulting in an additional charge for possession of less than 1 gram of a Penalty Group 1 controlled substance.
He remained in the county jail Thursday morning, Aug. 15, on all four charges, according to jail reports.