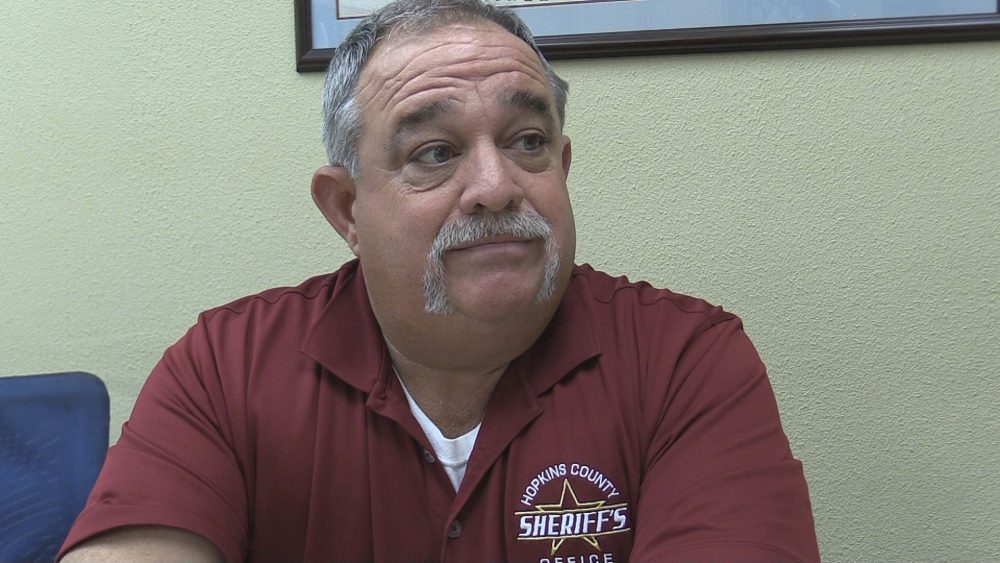 Hopkins County Sheriff Lewis Tatum credits the collaborative efforts of not just his staff but officials from other agencies and community members for the location of an elderly man who was reported missing Friday night, Aug. 23.
The sheriff said the man was located at 1:30 a.m. Saturday, Aug. 24. He was checked out by EMS due to the length of time and where he had traveled. The sheriff's office was notified just before 9 p.m. Friday that the man was missing from his home in the southern part of Hopkins County.
Upon learning the situation, numerous sheriff's staff on-duty as well as off, as well as officials from other agencies and community volunteers rallied as dark fell to offer their services for a night search.
He extends thanks first "to the family and civilians on scene for assisting us," and everyone involved. He also credits the Texas Department of Criminal Justice Choice Moore Unit canine handlers "Sgt. Williams, Officer Perry and Officer Doran"; Sulphur Springs Police Officer Buddy Williams and his canine; and Texas Department of Public Safety Trooper Aaron Hanna and Trooper William Gillentine for their help.
Tatum also credited Hopkins County Sheriff's Office Patrol Lt. Amanda Weatherford, Sgt. Shea Shaw, and Deputies Colt Patterson, Tanner Steward and Kevin Lester; Chief Investigator Corley Weatherford and Investigator Dennis Findley; Communications Supervisor David Ray and Dispatchers Branice Rodgers and Catlyan Wilson; and Jail Administrator Kenneth Dean for their involvement in the search as well.