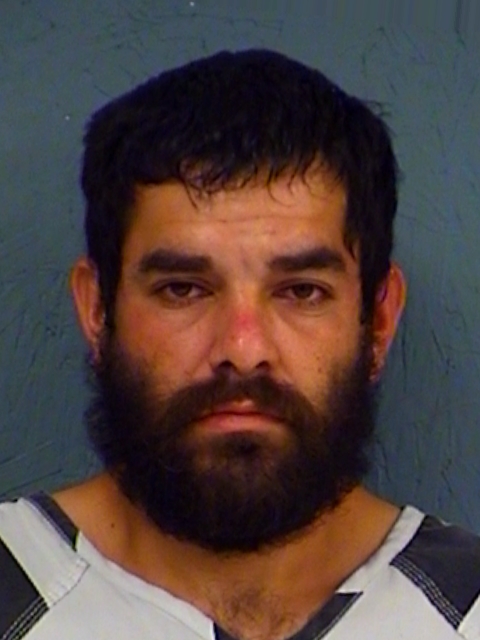 A wanted 32-year-old Sulphur Springs man was arrested early Wednesdaymorning for failure to identify and controlled substance possession in addition to both Collin County charges.
Sulphur Springs Police reportedly learned a wanted person at a location where an accidental blaze destroyed a shed Tuesday night, according to police and fire reports. A records check showed the person in question was indeed wanted on two charges, which were confirmed by Collin County authorities, according to arrest reports.
Officials located 32-year-old Cesar Mendoza in the 500 block of Junell Street just after 12:45 a.m. Aug. 21. When asked for his name and date of birth to verify he was the person named in the warrants, he allegedly told identified himself by a different, yet similar, last name and gave a birth date one year younger than his actual age, police alleged in arrest reports.
Mendoza reportedly tried to resist when police went to take him into custody on the Collin County warrants for violating probation, which he was on for possession of 4 grams or more but less than 200 grams of a Penalty Group 1 controlled substance and possession of less than 2 ounces of marijuana. Police secured him into custody without incident or injury, Sulphur Springs Police Lt. Eddie Moon and Officer Zach Brown noted in arrest reports.
Once in custody, he allegedly admitted to having methamphetamine in his pocket. A pat down did revealed 2.4 grams of suspected methamphetamine in his pocket, along with a glass pipe and butane torch, Moon and Brown alleged.
In addition to the two Collin County warrants, Mendoza was charged with failure to identify and possession of 2 grams or more but less than 4 grams of a Penalty Group 1 controlled substance.
Mendoza reportedly remained in the county jail Wednesday afternoon. Bond was set at $10,000 on the controlled substance charge, $1,000 on the failure to identify charge and $1,000 for violating probation on the Collin County marijuana charge; no bond was set for the other probation violation charge, according to jail reports.