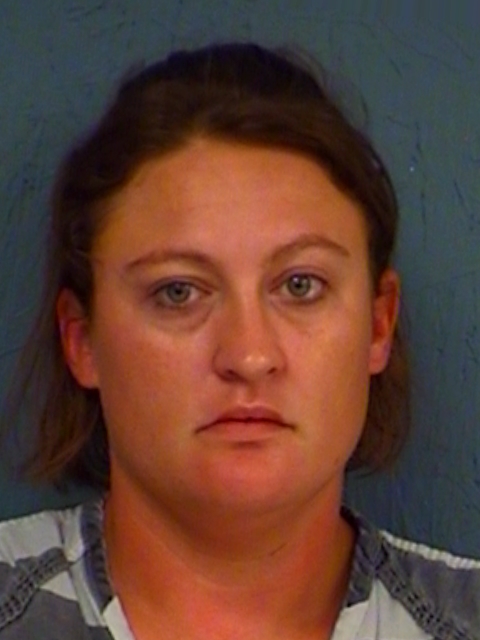 A 31-year-old Oklahoma woman, one of a pair arrested for possessing drug paraphernalia, ended up with a felony charge after a corrections officer found a bag of suspected methamphetamine in her pocket while being booked into the county jail, according to arrest reports.
Sulphur Springs Police Officer Adrian Pruitt reportedly conducted a Ford F150 at 1:33 p.m. Aug. 9 in the 400 block of Texas Street. He contacted the driver, a 35-year-old man who refused to tell the officer his address. Pruitt alleged the driver to appear "extremely nervous" and admitted to having a marijuana cigarette in the truck.
A probable cause search of the pickup allegedly yielded a marijuana cigarette and a glass pipe used as a marijuana bong. Both the driver and the passenger were taken into custody and transported to jail on the misdemeanor charge of possession of drug paraphernalia, Pruitt alleged in arrest reports.
A jail corrections officer alleged finding a bag containing a white, crystal-like substance believed to be methamphetamine in the 31-year-old Guthrie, Oklahoma woman's pocket. Consequently, Mary Elizabeth McDonald was also charged with possession of less than 1 gram of a Penalty Group 1 controlled substance in a drug-free zone, according to arrest reports.
The driver was released from jail later Friday. McDonald remained in the county jail Saturday morning, Aug. 10. Her bond on the controlled substance charge was set at $10,000, according to jail reports.