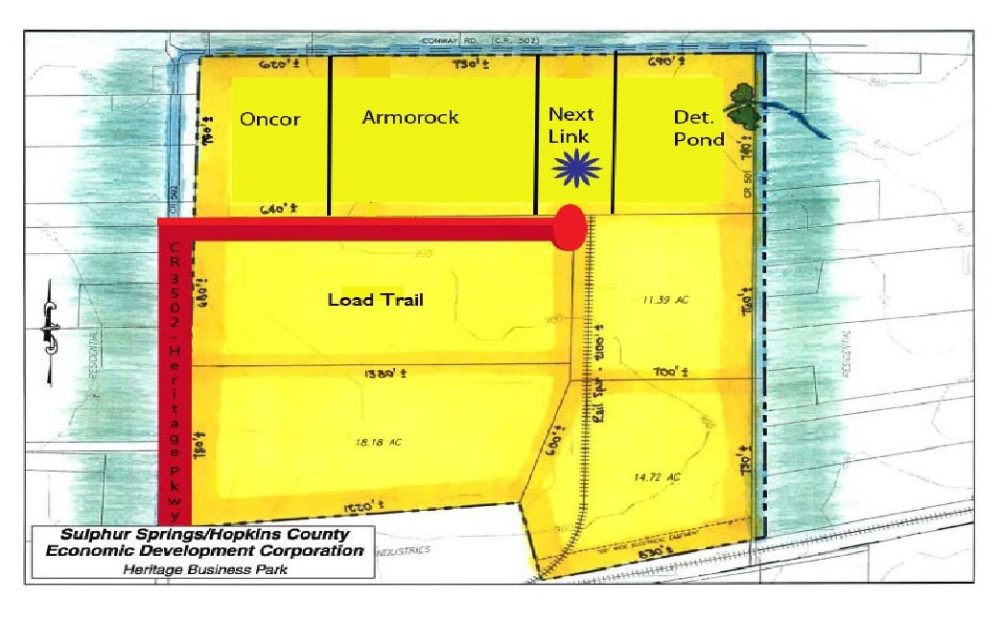 Construction will soon begin in Heritage Business Park on a new Sulphur Springs office for NextLink.
The Weatherford-based company is expanding Internet coverage in rural areas across the state, and plans to open an office in Sulphur Springs within the next year.
The office is expected to employ 15 people starting out, with plans to hire up to 20 people, most of whom will work in the field putting up towers to help make Internet service available in more rural areas, according to Sulphur Springs-Hopkins County Economic Development Corporation Executive Director Roger Feagley.
A ground breaking ceremony is scheduled at 9 a.m. Tuesday, Aug. 20, at 249 Heritage Court in Heritage Business Park by Load Trail and Armorock, and the community is invited to help welcome the business to Sulphur Springs and the industrial park.