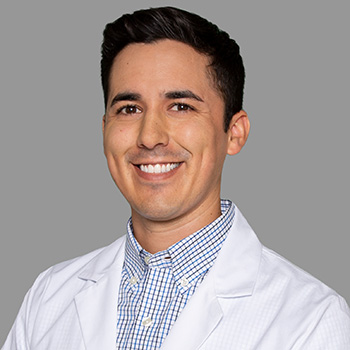 Although having just settled into their new surroundings in Sulphur Springs this summer, Dr. Blake Cross admits that he and his family "already really like the interesting downtown area and the friendliness of the people". Dr. Cross began seeing patients on August 5, 2019 in the area of the clinic which was formerly Dr. Miller's offices. During a KSST Good Morning Show interview on August 16, 2019, Dr. Cross stated "Dr. Miller left some big shoes to fill when he retired. I plan to offer that same kind of knowledgeable, attentive care that he was known for during his long career. My extensive training during residency allowed me to get experience by working under many scenarios: inpatient, outpatient, ER, delivery room and more. That experience has prepared me to begin seeing patients immediately. But a doctor is always learning. Graduating from medical school and completing residency is just the start of one's career". Having heard of the CHRISTUS system while still in residency in Lubbock, he was interested in coming to Sulphur Springs when the opportunity to open his practice here presented itself. "CHRISTUS is doing good things in small communities like Sulphur Springs. I am pleased to be working here".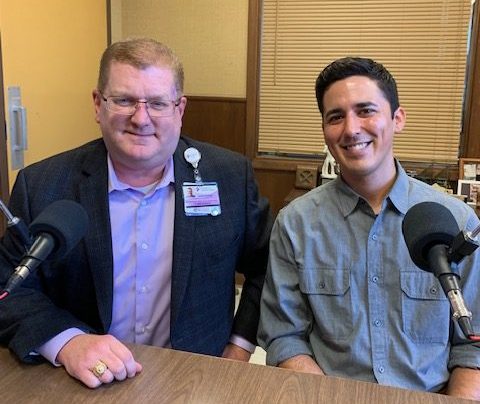 Brad Burgin, Operations Manager for CHRISTUS Mother Frances Hospital in Sulphur Springs, is excited about the array of medical services which local residents receive the benefit of. "We have a growing list of specialties we offer. There are a number of specialists who practice here now, with more to be added. And our Family Practice doctors are the basis for good primary medical care for our population of all ages. We welcome Dr. Cross as he joins the staff at CHRISTUS Primary Care Clinic".
Dr. Blake Cross grew up in Amarillo, attended Baylor University in Waco for his undergraduate studies, then attended medical school in Ft Worth. He earned his Masters degree at UNT Health Sciences Center in Ft Worth three years ago, and performed his residency in the Lubbock, Texas medical community. He has been married to his wife for seven years, they have a two-year old and a new baby on the way, and are making their home in Sulphur Springs.