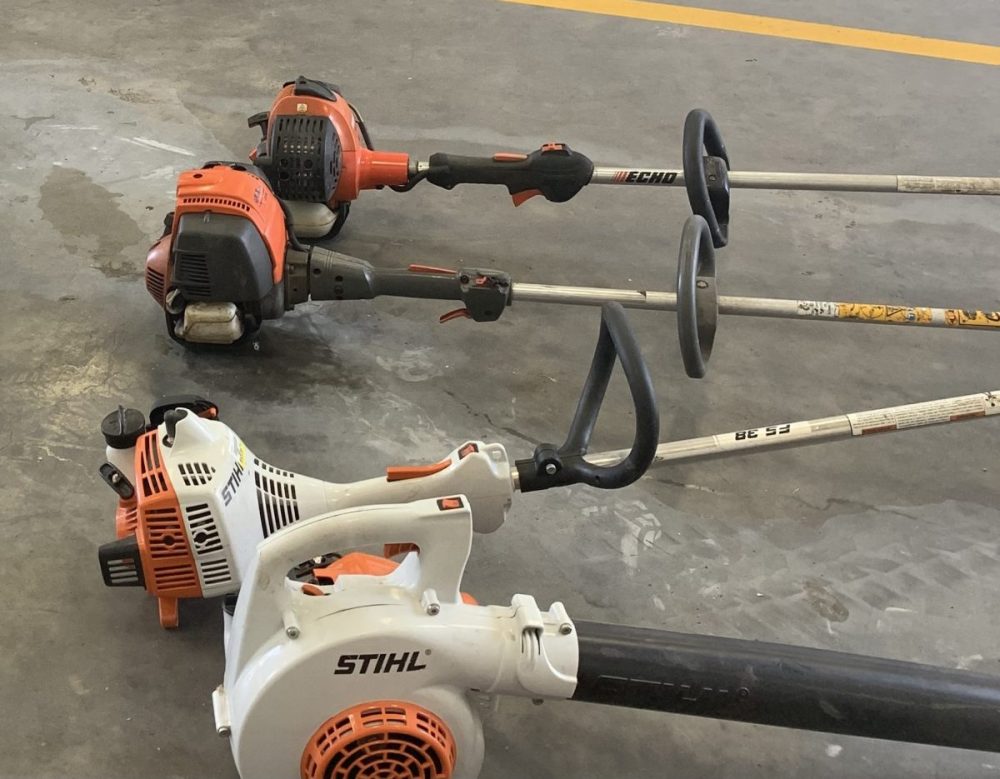 Hopkins County sheriff's investigators Wednesday afternoon were in the process of inventorying several chainsaws, a leaf blower, Zero-Turn mower and weed eaters reportedly stolen during a weekend burglary and at least one other theft in Hopkins County, according to sheriff's reports.
The mower and weed-eater were reported to have been taken during a burglary at a Como residence over the weekend. Chainsaws and a leaf blower were discovered to have also been taken from another location in Hopkins County. Other items recovered Wednesday were believed to have also been stolen, according to sheriff's reports.
Credited for their work during the investigation and property recovery were Hopkins County Sheriff's Chief Investigator Corley Weatherford, Investigators Wade Sheets and Dennis Findley, and Patrol Sgt. Michael Russell.
Authorities were still working the case, but said they'd identified at least one suspect who they anticipate will be formally charged in connection with the weekend burglary.