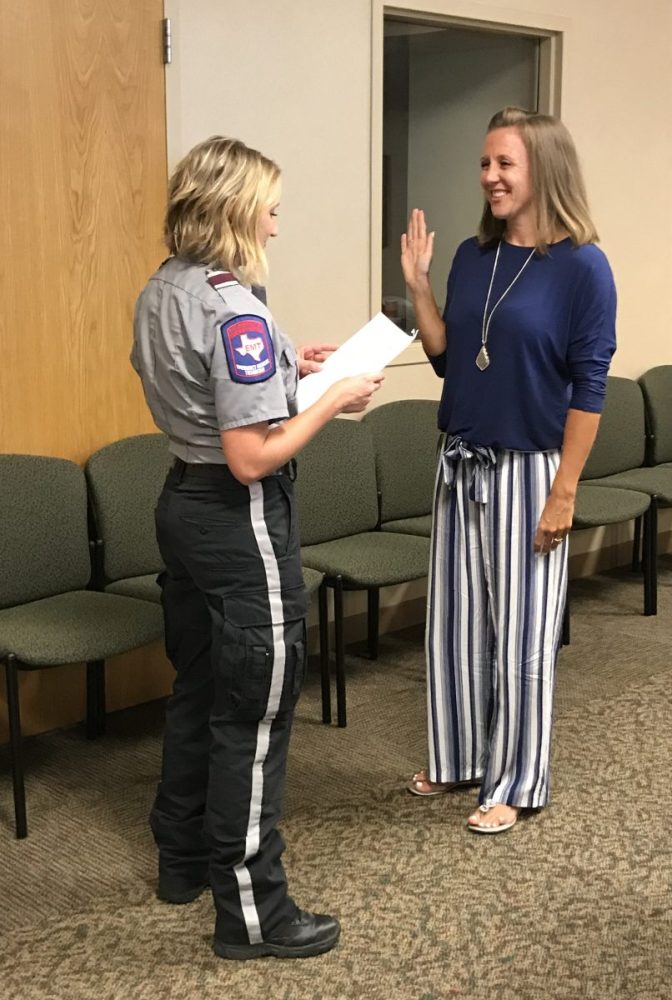 Hopkins County Hospital District Board of Directors during a special called meeting Friday approved a slight name change, accepted a resignation and appointed a new member to fill the board seat.
The board agreed to change their name from Hopkins County Hospital District doing business as Hopkins County Memorial Hospital to Hopkins County Hospital District for Texas Workforce Commission. The name change should help distinguish the difference between the taxing entity and the hospital. The HCHD does have a separate tax ID number; the name change should help make the distinction a bit clearer, HCHD officials noted.
HCHD Board also accepted Suzanne Thomas Bankston's resignation from the board. She has moved out of the county and hospital district and, thus, unable to continue serving on the board, board members noted.
This marks the second time this summer that the board has had to fill a seat due to a resignation. In May, the HCHD Board selected Chris Brown from 5 candidates to fill Dan Roper's unexpired term on the board.
Kristi Shultz, one of the four other candidates who applied to the board for consideration in May, was nominated by HCHD Board member Joe bob Burgin to fill Thomas' seat.
"She was one of the top ones last time. She has nursing home experience. I think she would be an asset to our board," said Burgin.
Shultz in May told the board she is a registered nurse who has lived in Sulphur Springs for 27 years. She began her career in health care at Carriage House in 1998, when she graduated high school. She earned her degree in 2000. She worked at Carriage House for many years, then Medicine Chest Pharmacy.
She told the board in May that she is the current program director for Paris Junior College nursing home training. She teaches certified nurse aide and medic classes for PJC full time, and is also over the enhanced nurse aide and part of the dual credit program serving high school students in the area. She said she loves health care, with geriatrics as her primary source of interest.