A suspicious person report resulted in deputies catching a burglary in progress at a residence south of Sulphur Springs Wednesday night.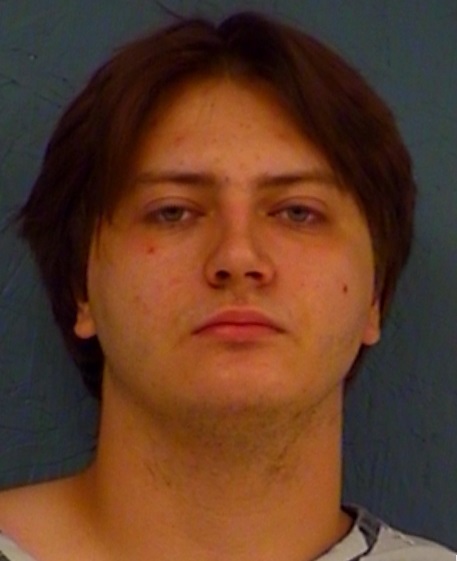 Hopkins County Sheriff's Deputies Lance Burdick, Aaron Chaney, Jason Lavender and Cpl. Todd Evans were dispatched at 9:36 p.m. to a State Highway 154 south residence, where a man was reportedly using a flashlight inside of a vacant house and had the hood of a vehicle up in front of the house, according to sheriff's reports.
Upon arrival, Burdick reported seeing the hood of a Jeep Caravan to be up and oil cans on the vehicle. He reportedly began looking for signs of entry around the house as he approached it.
Finding an open door, the deputy reportedly announced his presence before entering the house. As he did, Burdick reported seeing a man, identified in arrest reports as 20-year-old Justin Tyler Strahan of Yantis, inside the house. Strahan was detained pending further investigation of burglary, according to Burdick's report.
The deputy, in arrest reports, stated he then contacted the caretaker for the property, who claimed the owner had not given anyone permission to be in the residence.
After being read his rights, Strahan allegedly admitted he didn't have permission to be in the house. He claimed to have entered the house in an attempt to retrieve property belonging to him and a friend, and that he knew the tenants no longer resided at the address, Burdick alleged in arrest reports.
Chaney transported Strahan to jail, while Burdick waited on scene until the man's vehicle was impounded. Strahan allegedly was unable to prove any of the property belonged to him or his friend. The Yantis man claimed he'd had a falling out with the former tenant and wanted to obtain his property so he entered the house without permission from the owner or caretaker, deputies alleged in arrest reports.
Strahan was charged with burglary of a habitation and booked into the county jail on the charge at 12:33 a.m. Aug. 22, according to arrest reports. He remained in the county jail late Thursday morning. Bond was set at $25,000 on the charge, according to jail reports.