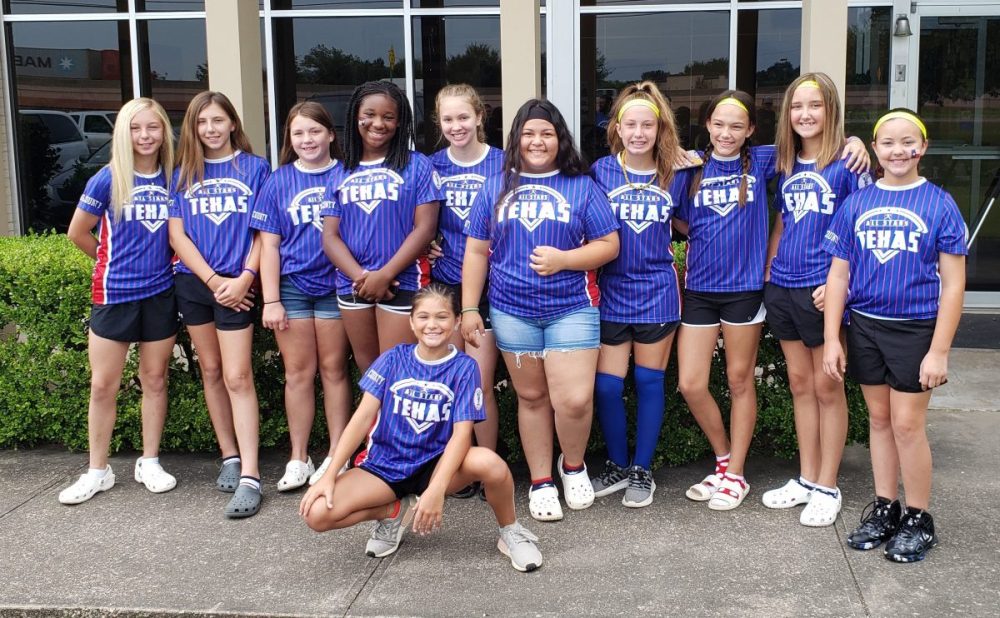 Dixie Softball teams from across the South have traveled to Sulphur Springs for the Dixie World Series. Games start 9:00AM Saturday at the Coleman Park ball fields. Three divisions will use all 6 fields with the final games played on Wednesday.
The Hopkins County Pony Tails (12 and younger) visited the KSST studios Friday morning. They had opinions on a few topics including the recent Women's World Cup victory, and being told they "throw like a girl." When asked if anyone says they "Throw like a girl?", several ball players replied, "It's not a bad thing to throw like a girl… We are gonna whip some butt!" These ball players have practiced 4 – 5 times a week in preparation for their first game starting 6PM Saturday against Louisiana.
Parents of the ball players were also on hand. They seemed ready both for the season finale, and for the start of Fall Ball.
There is an admission charge to attend the double elimination tournament at Coleman Park. Saturday games will be almost non-stop, with fewer games played during the day as teams are eliminated. The final games will be played Wednesday.