A domestic disturbance between a Como couple Monday night ended with the tip of the man's nose being bitten off. Both the 43-year-old man and his 25-year-old wife were jailed for assault, according to arrest reports.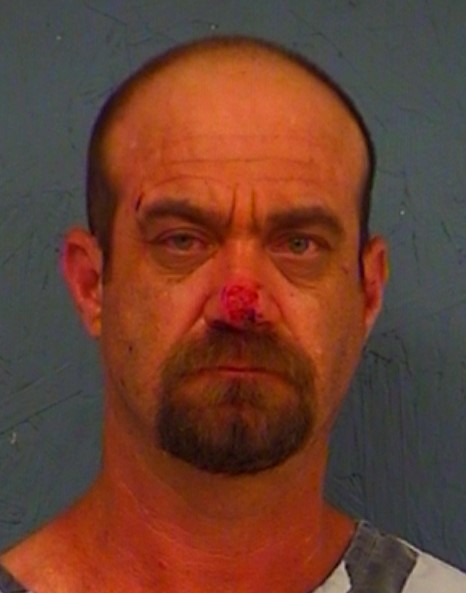 Hopkins County Sheriff's Deputy Thomas Patterson was dispatched at 7:56 p.m. Aug. 5, 2020 to an FM 1567 east residence in which a man's nose was reported to have been bitten off during a disturbance.
Upon arrival, Patterson reported seeing a male who was indeed missing the tip of his nose. Kenneth Higdon alleged his wife, Danielle Marie Higdon, had bitten his nose after he confronted her about communications on Facebook with a male she had previously worked with.
Danielle Higdon allegedly admitted to the deputy that she bit Kenneth Higdon's nose during the confrontation because he was biting her thumbs. Patterson, in arrest reports, noted the woman's thumbs did have red marks on them and that she had a large scratch mark on her left arm. She claimed her husband had displayed a handgun during the initial argument.
Both the man and woman admitted they had been consuming alcohol that evening, specifically vodka and Red Bull mixed drinks.
Patterson reported finding a 9 mm Smith & Wesson pistol in the living room area of the travel trailer where the pair reside. Kenneth Hidgdon told Patterson he had been on parole for two years; a records check confirmed he had two felony convictions, resulting in a felony charge for unlawful possession of a firearm by a felon.
Danielle and Kenneth Hidgon were also both charged with misdemeanor assault causing bodily injury to a family member. A protective order was also requested on Mr. Hidgon's behalf.